---


Voici une invitation à joindre l'initiative TheColorOrange.net avec le but de montrer à la Chine -à l'occasion des Jeux Olympiques Août 2008- que nous somme nombreux ceux qui sommes vigilant pour les violations des droits de l'homme en Chine.

Pour joindre la liste, visitez cette page


---
Blue Host Reviews, (Atlanta, USA)
26. Jan 13
Marcelina Kowalik, (Poland)
02. Jun 09
Barbara Jo Roberts Berberi, (Tarpon Springs, USA)
20. Feb 09
Petra Melissa Warming, (København V., Danmark)
11. Dec 08
Paduraru Daniel, (Romania)
18. Nov 08
Ingrid Albrecht, (Chicago, USA)
02. Nov 08
Kasper Eiset-Andersen, (Denmark)
23. Oct 08
Lotte Erichsen, (Dragør, Danmark)
10. Oct 08
John Chibuye, (Lusaka, zambia)
02. Oct 08
Thomas Birch, (Århus C, Denmark)
17. Sep 08
VERSTRAETE Cecile, (roubaix, france)
01. Sep 08
Hans Haarsloev, (Denmark)
25. Aug 08
Hans Haarsløv, (Danmark)
25. Aug 08
Becky Bendix, (Spanien)
25. Aug 08
RINNER Carole, (INGERSHEIM, FRANCE)
23. Aug 08
Amalie Katrine Mortensen, (Risskov, Danmark)
21. Aug 08
Wolf Twittenhoff, (Heidelberg, Germany)
19. Aug 08
Hohler-Engel Martina, (CH)
18. Aug 08
gong chang, (china)
17. Aug 08
Wierzelewski Michel, (Dainville, France)
17. Aug 08
Leif Norén, (Skövde, Sweden)
17. Aug 08
nadine leriau, (Autrans, france)
17. Aug 08
LESLIE grandemange, (nancy, france)
15. Aug 08
Jean-Marc GUYOT, (Toulouse, France)
14. Aug 08
Anna Collin Hansen, (Danmark)
13. Aug 08
Carl-Johan Komaromi Henriksen, (Sulsted, Danmark)
13. Aug 08
Gitte Johannesen, (Danmark)
13. Aug 08
vorstadt kinder, (Schwerte, Germany)
12. Aug 08
Abe Mossop, (Hamburg, Germany)
11. Aug 08
Josephine Becker, (Leipzig, Germany)
11. Aug 08
Juan De A, (Caracas, Venezuela)
09. Aug 08
Philippa Willitts, (UK)
09. Aug 08
Louise Christensen, (Skagen, Danmark)
09. Aug 08
Bente Hantho, (Ringe, Danmark)
09. Aug 08
briere pascal, (duerne, france)
09. Aug 08
Jeff Starrs, (France)
09. Aug 08
Lise Donvig og Donald Kristensen, (Faaborg, Faaborg)
08. Aug 08
Veronica Svärd, (Stockholm, Sweden)
08. Aug 08
bente hantho, (ringe, danmark)
08. Aug 08
lucchini mangani, (évian les bains, france)
08. Aug 08
LARROUX Alexia, (POUILLON, France)
08. Aug 08
Jacques RENAUD, (FRANCE)
08. Aug 08
Cornil Ine, (Belgium)
08. Aug 08
Anne Mikkelsen, (2500, Danmark)
08. Aug 08
NELSON HEINZEN, (ITAJAÍ, BRASIL)
08. Aug 08
Jessica Besnard, (Melbourne, Australia)
07. Aug 08
Sebastian Baudrexl, (Germany)
07. Aug 08
Hallez Michel, (Honnelles, Belgique)
07. Aug 08
Bourguedieu Vanessa, (Bidart, France)
07. Aug 08
Pernille Jasmina Geisler, (Odense, Denmark)
07. Aug 08
Becky Carruthers, (Wellington, New Zealand)
07. Aug 08
Nadine O`Connor, (South Perth, Australia)
07. Aug 08
Michael ashby, (East Victoria Park, Australia)
07. Aug 08
Alex Lewis, (Australia)
07. Aug 08
Daniel McGill, (Australia)
07. Aug 08
Anita Bartsch, (Melbourne, Australia)
07. Aug 08
Luke Newman, (Australia)
07. Aug 08
Catala Fiona, (France)
06. Aug 08
Berit Johannessen, (Stavern, Norway)
06. Aug 08
Susanne Øberg Persson, (Bjæverskov, Denmark)
06. Aug 08
Adalois Mori, (zambia)
06. Aug 08
Laurence Casasola, (Thonon-les-Bains, France)
06. Aug 08
noel jean michel, (etables sur mer, france)
06. Aug 08
Kangrang Tenzing Dolkar, (Wädenswil, Switzerland)
06. Aug 08
bernard verkleeren, (belgium)
05. Aug 08
hirlimann alice, (france)
04. Aug 08
Lise Magnussen, (Danmark)
03. Aug 08
Aleksandra Godbeer, (Exeter, Great Britain)
02. Aug 08
Charlotte Wagner, (Österreich)
01. Aug 08
Beate Barbitsch, (Deutschland)
31. Jul 08
Christelle JOSSE, (MELUN, FRANCE)
31. Jul 08
Caroline Brügge, (Germany)
31. Jul 08
Kirsten Normann Andersen, (Hørning, Denmark)
30. Jul 08
Lecoq Térence, (Belgique)
30. Jul 08
Stephane Daniel, (Port de bouc, France)
30. Jul 08
Sophia Lovgreen, (Denmark)
30. Jul 08
Lamothe Elodie, (nanterre, France)
29. Jul 08
Paquet Thierry, (Thuin, Belgique)
29. Jul 08
Luciene Rodrigues Reis, (BRASIL)
29. Jul 08
BUSCHIASSO Josiane, (ROSNY SOUS BOIS, FRANCE)
29. Jul 08
Preben Juul, (Danmark)
28. Jul 08
FULCHERI PAILLEREAU, (Scherwiller, France)
28. Jul 08
Amy Adrian, (Kenosha, USA)
28. Jul 08
Mico Eggert, (Kerteminde, Denmark)
28. Jul 08
Jette Uhlott, (Idestrup, Denmark)
28. Jul 08
yakovleff lyda, (créteil, france)
27. Jul 08
Asiel Torobiekowa, (Polska)
27. Jul 08
Jenny Sharp, (UK)
26. Jul 08
Fatima Guevara, (Toulouse, France)
25. Jul 08
bine sørvin, (københavn, danmark)
25. Jul 08
Lipinski Thérèse, (Estevelles, France)
25. Jul 08
wendy morgan, (leigh on sea essex, uk)
25. Jul 08
Quereuil Marina, (Evreux, France)
25. Jul 08
gregor soleo galos, (angouleme, France)
24. Jul 08
Jørn Egeskov, (Odense SV, Danmark)
24. Jul 08
Radigon Philippe, (clapiers, France)
24. Jul 08
pierre-louis Bodenes, (plounéour menez, France)
24. Jul 08
Philippe Coquelle, (France)
24. Jul 08
Vandaele Luc, (Brest, France)
24. Jul 08
Calvo Maryse, (Le Robert, Martinique)
23. Jul 08
DELANNOY Nathalie, (France)
23. Jul 08
Laurie Thomas, (Sacramento, United States)
23. Jul 08
Elena Makino, (Deutschland)
22. Jul 08
Joni Scalf, (Houston, US)
21. Jul 08
FONTES Antonio, (SAINT GENIES, FRANCE)
19. Jul 08
Marianne Plijnaar, (Rotterdam, Pays-Bas)
18. Jul 08
FONTES Myriam, (SAINT GENIES, FRANCE)
18. Jul 08
Alt Jennifer, (Saint-Leu, Réunion)
18. Jul 08
Grégory Deléglise, (Bordeaux, FRANCE)
17. Jul 08
Dargent Ariane, (France)
16. Jul 08
Plancade Denis, (MONTEGUT LAURAGAIS, France)
16. Jul 08
Anita Jednoral, (Kolding, Danmark)
16. Jul 08
Kathrin Stüssi, (Switzerland)
16. Jul 08
María Gracia Villamizar González, (Sevilla, España)
13. Jul 08
Nicoletta Hoessli-Gschwend, (Switzerland)
12. Jul 08
Stowarzyszenie Ręką Dzieło, (jonkowo, poland)
08. Jul 08
Gustavo Eisenmann, (Rengg LU, Switzerland)
08. Jul 08
Uffe Marienlund, (San Jose, USA)
07. Jul 08
Catharina Lichtensteiger, (Lommiswil, CH)
07. Jul 08
Lotte Radoor, (Broomfield, CO)
07. Jul 08
Deborah Dutcher, (San Leandro, USA)
07. Jul 08
Scutenaire Pierre, (SILLY, silly)
06. Jul 08
Rumeau Sofia, (France)
05. Jul 08
Camille Jørgensen, (Odense C, Danmark)
30. Jun 08
Lesley Amanda Gravett, (Pulborough, U.K)
30. Jun 08
Søren Thornye, (Denmark)
28. Jun 08
kokeguchi anne, (montesson, France)
28. Jun 08
Jesse J. O`Brien, (Hamilton, New Zealand)
28. Jun 08
Karin Dornig-Czechner, (Vienna, Austria)
25. Jun 08
John E. Dobrzanski, (Zelienople, United States)
25. Jun 08
Malene Haakansson, (Copenhagen, Denmark)
24. Jun 08
Helle Hollmann, (Danmark)
24. Jun 08
Malgosia Colquhoun, (Oxford, England, United Kingdom)
24. Jun 08
Pia Christesen, (Odense, Danmark)
23. Jun 08
Michael Marienlund, (Odense N, Danmark)
22. Jun 08
Natascha Cartolaro, (Köln, Deutschland)
22. Jun 08
Pernille Kronholm, (Odense C., Denmark)
22. Jun 08
l. mezey, (debrecen, Hungary)
21. Jun 08
tove rosenberg, (sweden)
21. Jun 08
gitte gaul, (københavn S, denmark)
21. Jun 08
lars bo jensen, (kerteminde, danmark)
20. Jun 08
Birgitte Brandt, (Odense N, Danmark)
20. Jun 08
Ivan Bendtsen, (Østermarie Bornholm, Danmark)
20. Jun 08
Torben Mikkelsen, (Haarby, Danmark)
19. Jun 08
Louise Kirsten Rosa Paulsen, (København Ø, Danmark)
19. Jun 08
Harold W. Montufar Andrade, (Pasto Nariño Colombia, Colombia)
19. Jun 08
GAUJOUS Monique, (PERIGUEUX, FRANCE)
17. Jun 08
Nora Meiburg, (Odense N, Denmark)
17. Jun 08
karen sørene davidsen, (københavn, danmark)
17. Jun 08
Dennis Holmgreen, (Denmark)
16. Jun 08
Tang Kit Man, (Hong Kong, China)
16. Jun 08
Robert Knudsen, (Hornslet, Danmark)
15. Jun 08
Hanne Børsen, (5800, Denmark)
14. Jun 08
Ernst Kristiansen, (Svendborg, Danmark)
11. Jun 08
Renoux Josyane, (France)
11. Jun 08
LioneL CAMINADE, (SAINT PIERRE DE LA REUNION, France)
10. Jun 08
David Nowak, (Tallahassee, USA)
09. Jun 08
Kaare Thode Jørgensen, (Årslev, Denmark)
09. Jun 08
Steen Klærke, (Danmark)
09. Jun 08
dorte rendtorff, (humlebaek, Denmark)
09. Jun 08
Katharina Marinucci, (Wettingen, Switzerland)
08. Jun 08
morten lingren christophersen, (Odense, Danmark)
06. Jun 08
libeyre jean-marie, (toulouse, france)
05. Jun 08
Anton Grønne Kühl, (odense, Denmark)
05. Jun 08
Marianne Wyss, (Switzerland)
04. Jun 08
Mette Pilegård, (Danmark)
04. Jun 08
Karoline Kirchhübel, (Odense C, Denmark)
03. Jun 08
Tsering L Sesung, (Horgen, Switzerland)
03. Jun 08
Torben Ammitzbøll, (Haarby, Danmark)
03. Jun 08
sofie sander høgedal, (danmark)
02. Jun 08
OLIVIA LOPEZ TRUJILLO, (MEXICO)
02. Jun 08
Sherry Sherrard-Jackson, (USA)
01. Jun 08
laget christine, (trets, france)
31. May 08
Simon Mølby Knudsen, (Houslund, Danmark)
31. May 08
Lucia Ryll, (United States of America)
30. May 08
Mark James Skov Yeoman, (Esbjerg, Danmark)
29. May 08
Jolanda Studer, (Fraeschels, Schweiz)
29. May 08
Michelle Moran, (Boca Raton, United States)
29. May 08
Eskil Meinhardt Hansen, (Tønder, Danmark)
28. May 08
ANN-BRITT ANDERSEN, (odense sv, denmark)
25. May 08
Alex T., (Hannover, Germany)
24. May 08
Helle Schiffler, (Bremen, Germany)
23. May 08
alexandra underhill, (cleveland, united states)
23. May 08
Sunrise Lovatt, (Birmingham, Great Britain)
21. May 08
Jesper Terp Jørgensen, (Odense C, Denmark)
21. May 08
Tamisier Franck & Nath, (Bayonne, France)
20. May 08
Christoph Maschowski, (Freiburg, Germany)
20. May 08
Sandra-Anne Göbelbecker, (Baden, Switzerland)
20. May 08
Peter Göbelbecker, (Baden, Switzerland)
20. May 08
JoDe Dietsch, (Evanston, United States)
20. May 08
Kurt Schneider, (Ostermundigen, Switzerland)
19. May 08
Marlène Goutagny, (Lorette, France)
17. May 08
Jens Benthien, (Denmark)
15. May 08
Anke Rammé Firlefanz, (Schwabsoien, Germany)
14. May 08
Chamsa Martine, (France)
14. May 08
LEE Marielle, (Polynésie française)
14. May 08
Rui M. F. Santos, (Portugal)
13. May 08
juan malagrida miquel, (barcelona, españa)
13. May 08
Ronald Wigman, (Indonesia)
13. May 08
teindas mariette, (mornant, france)
13. May 08
Christopher Daly, (Cheadle, UK, England)
12. May 08
J. La Brijn, (Delft, The Netherlands)
12. May 08
Bas vdB, (Utrecht, Netherlands)
12. May 08
Sabrina Beullens, (The Netherlands)
12. May 08
Niels Weterings, (The Netherlands)
12. May 08
Franz Rutz, (Pfaeffikon SZ, Switzerland)
12. May 08
Maria Hendrick, (Ireland)
11. May 08
Uta Winkler, (Falkenberg, Germany)
11. May 08
Silvia Hein, (Munic, Gemany)
11. May 08
Alicja Koziel, (Limerick, Irelad)
10. May 08
GILBERT anne-marie, (Courbevoie, FRANCE)
10. May 08
Henri Banks, (Berlin, Germany)
10. May 08
Linda Lancaster, (U.S. A.)
10. May 08
Rasmus Jensen, (Odense, Danmark)
10. May 08
Christine Tatro, (United States)
10. May 08
Pierre le pêcheur, (FOS SUR MER, FRANCE)
09. May 08
Angela E, (New York, USA)
09. May 08
emil werner jensen, (Broenshoej, denmark)
09. May 08
Sylvain St-Denis, (Canada)
09. May 08
Bailey Weaver, (Cincinnati, USA)
09. May 08
Frane BLAUDEZ, (FRANCE)
09. May 08
Nicolaj Ortmeyer, (København, Danmark)
09. May 08
Penelope Wallis, (Australia)
09. May 08
DORDILLON Rébecca, (TAHITI, FRENCH POLYNESIA)
08. May 08
Jane Taylor, (Carleton, England)
07. May 08
Guillard Manou, (FRANCE)
07. May 08
Angela Lane, (USA)
07. May 08
Lene Klitgaard Bowley, (Greve, Denmark)
07. May 08
Corina Stampfli, (Düdingen, CH)
07. May 08
Jan Johansen, (DK)
07. May 08
Buchbach Michel, (La SEYNE SUR MER, FRANCE)
05. May 08
Ted Hui, (China)
05. May 08
Peter Chan, (Tuen Mun, Hong Kong (NOT Hong Kong, China))
05. May 08
kim olsen, (kbh, danmark)
04. May 08
Annie Parkhouse, (Carlisle, UK)
04. May 08
Lene Lund Sørensen, (Dyssegård, Danmark)
04. May 08
Ducros Karine, (calavante, France)
04. May 08
Liang Chia Chi, (Taiwan)
03. May 08
Caré Nicole, (TOULON, FRANCE)
03. May 08
Marcia Contador, (Camapinas, Brazil)
03. May 08
Franz Ho, (Hong Kong / Germany)
03. May 08
Christopher Lanctôt, (Saskatchewan, Canada)
02. May 08
Rebekka Lønqvist, (Denmark)
02. May 08
Janet Detter Margul, (Plano, Texas, USA)
02. May 08
Joachim Eisel, (Lünen, Germany)
02. May 08
Franklen Kin-shing Choi, (Hong Kong, China)
01. May 08
Hanne Christine Gottlieb, (Værløse, Denmark)
01. May 08
Finn Rasmussen, (Maarslet, Denmark)
01. May 08
Maria Joao Guimaraes, (Porto, portugal)
01. May 08
Karen Heggelund, (Danmark)
01. May 08
Hendrik Steinmann, (Weingarten, Deutschland)
01. May 08
Dorte Gork-Jensen, (Odense SV, Denmark)
01. May 08
Kenny Marek Møller, (København Ø, Denmark)
30. Apr 08
Sarah Tong, (UK)
30. Apr 08
Gerd Meier-Linnert, (Deinste, Germany)
30. Apr 08
Yi-Cheng Hou, (Taiwan, definately NOT China :-))
30. Apr 08
Laura Winther Balling, (Danmark)
30. Apr 08
Kirsten Mohr Christensen, (lemvig, Danmark)
30. Apr 08
Ruth Christensen, (Dybvad, Danmark)
30. Apr 08
Peter Lloyd, (Hong Kong)
30. Apr 08
Jenny Grainger, (Croydon, Victoria, Australia)
30. Apr 08
dawn Seng, (primbeee, australia)
30. Apr 08
Choi Suk Fong, (Hong Kong, China)
30. Apr 08
Li Ming, (Toronto, Canada)
30. Apr 08
madeleine doherty, (Tweed, australia)
30. Apr 08
Frank Güsmer, (Vanløse, Danmark)
29. Apr 08
Thomas Kriegel, (Böblingen, germany)
29. Apr 08
Poul Søndergaard, (Ringe, Danmark)
29. Apr 08
FELZINES PATRICE, (TRESPOUX RASSILES, FRANCE)
29. Apr 08
Justyna Koziol, (Poznan, POLAND)
29. Apr 08
daniel bastian, (aubry le panthou, france)
29. Apr 08
Herré Pierre-Marie, (Lorient, France)
29. Apr 08
de Planard Catherine, (Grisy/Suisnes, France)
29. Apr 08
Lavalette Bernadette, (sainte clotilde, france)
29. Apr 08
Britta Borscheid, (Essen, Germany)
29. Apr 08
Claus OEland Hansen, (Danmark)
29. Apr 08
Martina Feder, (Deutschland)
29. Apr 08
DAIREAUX Jean-Francois, (SARLAT LA CANEDA, FRANCE)
29. Apr 08
Paulo Cesar Ferrari, (São Paulo, Brazil)
29. Apr 08
guy Salmon-Legagneur, (Paris, france)
29. Apr 08
wagner jordao, (sao carlos, brasil)
29. Apr 08
Marcel Merguizo, (Brazil)
29. Apr 08
natalie magnin, (ste colombe surl`hers, france)
29. Apr 08
JEANDIN FRANCOISE, (ST PAUL LES FONTS, FRANCE.)
29. Apr 08
menager martine, (mezilhac, france)
29. Apr 08
gauthé nicole, (lanester, france)
29. Apr 08
Jose Horta Valadares, (Vicosa, Brazil)
29. Apr 08
Lúcia Finamore, (São Paulo, Brasil)
29. Apr 08
Anna Aguilera, (Xalapa, Mexico)
29. Apr 08
Eder Shamir Borges Lopes Semedo, (Cape Verde Islansds)
29. Apr 08
Mette Johnsen Madsen, (Denmark)
29. Apr 08
Izabela Hejduk, (Poland)
29. Apr 08
suzanne di stasi, (FRANCE)
29. Apr 08
Roset Chantal, (Bertrix, Belgique)
29. Apr 08
Antje Feldtmann, (Hamburg, Germany)
29. Apr 08
Wagner Jordão, (São Carlos, Brasil)
29. Apr 08
tine krogh, (denmark)
29. Apr 08
Le Stanc Maryvonne, (Strasbourg, France)
29. Apr 08
boyer patricia, (france)
29. Apr 08
BOIS Catherine, (NICE, FRANCE)
29. Apr 08
Victor Kommerell, (List, Germany)
29. Apr 08
COUPAT Céline, (FRANCE)
29. Apr 08
Regina Frey, (Miltenberg, Deutschland)
29. Apr 08
Sandra Sabino, (São Paulo, Brazil)
29. Apr 08
defrance francoise, (france)
29. Apr 08
Danielle Seyller, (Bresil)
29. Apr 08
bauduin isabelle, (Marseille, France)
29. Apr 08
THIERY Frédérique, (CHATEAUFORT, FRANCE)
29. Apr 08
SALIER SYLVIE, (BURDIGNES, FRANCE)
29. Apr 08
PERNOT CORINE, (LAUBERT, FRANCE)
29. Apr 08
Carlos Li, (La Molina Lima, Perú)
29. Apr 08
Howie Feltersnatch, (lakewood, USA)
29. Apr 08
jon silva, (huntington, usa)
29. Apr 08
Gerhard Pfahler, (Augsburg, Germany)
29. Apr 08
ZUNINO Christine, (vitrolles, FRANCE)
29. Apr 08
REMY Pascale, (ANNECY-LE-VIEUX, FRANCE)
29. Apr 08
modesti cecile, (peynier, france)
29. Apr 08
tatiana civet, (france)
29. Apr 08
Partido Verde Canario, (Las Palmas de Gran Canaria, ESPAÑA)
29. Apr 08
bailly martine, (montrouge, france)
29. Apr 08
Riond Fanny, (Paris, France)
29. Apr 08
alejandra simons, (miraflores lima, peru)
29. Apr 08
Mads W. Gammelmark, (Holstebro, Danmark)
29. Apr 08
gurpreet sidhu, (new delhi, india)
29. Apr 08
abbé geneviève, (Narbonne, France)
29. Apr 08
SCHLAIFER Laurence, (MAULEON LICHARRE, FRANCE)
29. Apr 08
SIMON Anouk, (FRANCE)
29. Apr 08
croz valerie, (Servoz, france)
29. Apr 08
Lars Thierling, (Germany)
29. Apr 08
Joachim Borchert, (Deutschland)
29. Apr 08
Faure Catie, (Lyon, France)
29. Apr 08
HOUSSAIS HCL, (COMBREE, FRANCE)
29. Apr 08
Isabelle Dufour, (Lyon, France)
29. Apr 08
Nicollet Michel, (Grenoble, France)
29. Apr 08
Dennis Fries, (Deutschland)
29. Apr 08
Dominika Karalus, (Poland)
29. Apr 08
gouttebelle flo, (jaujac, france)
29. Apr 08
Wojciech Zieliński, (Chustki, Poland)
29. Apr 08
Fautrier Denis, (Monaco, Principauté de Monaco)
29. Apr 08
Potschka Freddy, (Grenoble, France)
29. Apr 08
BOULEAU Virginie, (Loiré, France)
29. Apr 08
Lacote Jacques Paul, (Adainville, France)
29. Apr 08
Annick Brémond, (France)
29. Apr 08
Kirsten Schou, (Odense, Denmark)
29. Apr 08
Isa Garmendia, (España)
29. Apr 08
guerin magali, (france)
29. Apr 08
COULET Guilhem, (LALBENQUE, FRANCE)
29. Apr 08
vikas batra, (mohali india, india)
29. Apr 08
Xeto - Doris Henning, (Laubach-Wetterfeld, Germany)
29. Apr 08
daria ilow, (wrocław, Poland)
29. Apr 08
liliane pilot, (saint germain les corbeil, France)
29. Apr 08
Carron Michèle, (Lyon, France)
29. Apr 08
Erik Kehn Jensen, (Denmark)
29. Apr 08
Jette Russ, (Denmark)
29. Apr 08
Anna Ilow, (Plymouth, Great Britain)
29. Apr 08
Salut Cunyat, (España)
29. Apr 08
Céline Martinet, (France)
29. Apr 08
Ulla Jung, (Horn Bad-Meinberg, germany)
29. Apr 08
Marie BONNET, (Marseille, FRANCE)
29. Apr 08
du BOSREVENU Geneviève, (SAINT PIERRE DU PERRAY, FRANCE)
29. Apr 08
Jens Ulrik Hansen, (Broby, Danmark)
29. Apr 08
Zuzanna G., (Warsaw, Poland)
29. Apr 08
ranchon fabrice, (france)
29. Apr 08
Daisy L. Dial, (US)
29. Apr 08
Malfilatre Frédéric, (EVIAN-les-BAINS, France)
29. Apr 08
godinet isabelle, (torcy, france)
29. Apr 08
pignatta chiara, (pecetto torinese, italia)
29. Apr 08
zindel Jean, (marcq, france)
29. Apr 08
Joëlle Tib, (Thônes, Haute-Savoie)
29. Apr 08
Seb Aldebert, (Caen, France)
29. Apr 08
Burkhardt Didier, (Genève, Suisse)
29. Apr 08
niko von glasow, (london, GB)
29. Apr 08
Puri de Bernardo, (Madrid, ESPAÑA)
29. Apr 08
Puri de Bernardo, (Madrid, ESPAÑA)
29. Apr 08
Geneviève Amouriaux, (Rennes, France)
29. Apr 08
Ulla Neubauer, (Denmark)
29. Apr 08
maria giuseppina dessi, (Quartu sant`elena, italy)
29. Apr 08
Denervaux Joël, (Paris, France)
29. Apr 08
glerean joëlle, (Dolomieu, France)
29. Apr 08
richecoeur sonia, (étang salé les hauts, france)
29. Apr 08
Sylvester Lohninger, (Gutenstein, Österreich)
29. Apr 08
Yeshua AntiChrist, (Glasgow, U.K)
29. Apr 08
villard daniel, (france)
29. Apr 08
cathrine flintegaard poulsen, (svendborg, danmark)
29. Apr 08
Casarotti jacques et Annie, (villecroze, France)
29. Apr 08
christine hautavoine, (reims, france)
29. Apr 08
Julia Solarz, (Poland)
29. Apr 08
PANTELEIMONOFF Alain, (le bar sur loup, FRANCE)
29. Apr 08
Alexandra Camby, (Gent, Belgium)
29. Apr 08
Chrystelle,Marie,Stéphanie,Léatitia Carron Carrere, (FRANCE)
29. Apr 08
maria fortes, (campo grande, brasil)
29. Apr 08
bearzatto lola, (civrieux, france)
29. Apr 08
Petra van Eyk, (Germany)
29. Apr 08
Baer, Dianne, (Genève, Switzerland)
29. Apr 08
Johannes Leube, (Germany)
29. Apr 08
Hofer Alice, (France)
29. Apr 08
MANDIER Jacques, (Saint-Etienne, F)
29. Apr 08
Guichard Anne, (France)
29. Apr 08
Dionnet Murielle, (VITERBE, FRANCE)
29. Apr 08
Dorothee, Brönner, (Lohr-Wombach, Deutschland)
29. Apr 08
sprich sabine, (sarrebourg, france)
29. Apr 08
delphine bazelles, (marseille, france)
29. Apr 08
Haudebert Françoise, (La Meignanne, France)
29. Apr 08
Canu Clémence, (Beaulieu, France)
29. Apr 08
de Lavergne de Cerval Patricia, (Lucinges, france)
29. Apr 08
Brunier Christian, (Genève, Suisse)
29. Apr 08
Hiltbrand Thierry, (Bernex, Suisse)
29. Apr 08
pernille florio, (KØBENHAVN, denmark)
29. Apr 08
choiselat Valérie, Franck et Olivia, (Montmirey le château, France)
29. Apr 08
balanche sylvie, (reithouse, france)
29. Apr 08
helena garcia moya, (spain)
29. Apr 08
CHEVALIER ALAIN, (NANTES, FRANCE)
29. Apr 08
SANDRINE BRODA, (ANTIBES, FRANCE)
29. Apr 08
Sieglinde Hossi, (Strasbourg, France)
29. Apr 08
Gorgé Sandra, (Les Moulins, Switzerland)
29. Apr 08
Tsering Choedon, (nice, France)
29. Apr 08
Iben Toft Nørgård, (Århus, Denmark)
29. Apr 08
Gauthrot Pierre, (Asnières, France)
29. Apr 08
cloquet myriam, (pomas, france)
29. Apr 08
Wiesława Biernacka, (Poland)
29. Apr 08
RIBES Michel, (DECAZEVILLE, FRANCE)
29. Apr 08
SOLIS Daniel et Hélène, (Decazeville, France)
29. Apr 08
ronald dufresne-almendro, (france)
29. Apr 08
Bietry Franck, (CAEN, France)
29. Apr 08
CECCHINI JACQUES, (FRANCE)
29. Apr 08
Anna Maria Größinger, (Austria)
29. Apr 08
GIRIN Georges, (PAU, France)
29. Apr 08
ulla marie andersen, (gilleleje, dk)
29. Apr 08
Jan Radoor, (Danmark)
29. Apr 08
CONSTANTIN Monique, (CORNIER, FRANCE)
29. Apr 08
Christine Creix, (Rognonas, France)
29. Apr 08
brigitte Carter, (Peillon, france)
29. Apr 08
andrea vossbeck, (deutschland)
29. Apr 08
Birgit Lomborg, (Frederiksberg, Denmark)
29. Apr 08
BELIN CHRISTIAN, (FRANCE)
29. Apr 08
PERES Simone, (CHALLES-LES-EAUX, FRANCE)
29. Apr 08
pignatta chiara, (pecetto torinese, italia)
29. Apr 08
Aufrere Nathalie, (Loche sur Indrois, France)
29. Apr 08
Wiesława Biernacka, (Poland)
29. Apr 08
Lynn McAllister, (Southport, England)
29. Apr 08
CARLINI Dominique, (Ajaccio, FRANCE)
29. Apr 08
MAUREL Gérard, (Ajaccio, FRANCE)
29. Apr 08
giboin danielle, (chatillon, france)
29. Apr 08
Rabine Jean-marc, (Annecy-le-Vieux, France)
29. Apr 08
Cécile Guépin, (La Combe De Lancey, France)
29. Apr 08
Antonella Simonelli, (India)
29. Apr 08
WEBER MALAIKA, (LAUSANNE, SUISSE)
29. Apr 08
bobby smith, (st ives cornwall, england)
29. Apr 08
Delporte Frédéric, (Marcq en Baroeul, France)
29. Apr 08
Chester Line, (France)
29. Apr 08
Puk Stæhr Dahlmann, (Svendborg, Denmark)
29. Apr 08
Nora Esteri Tuormaa, (Svendborg, Denmark)
29. Apr 08
DIETSCH CHRISTELLE, (FRANCE)
29. Apr 08
Cheung Ka Chun, (Hong Kong)
29. Apr 08
Timothy Kwong, (Hong Kong)
29. Apr 08
orator hk, (hong kong)
29. Apr 08
Henrik Jessen, (Ballerup, Danmark)
29. Apr 08
Chung Chow, (USA)
29. Apr 08
Gary Chow, (so called Hong Kong SAR, China)
29. Apr 08
Howie H, (Hong Kong)
29. Apr 08
Kei Kwan Kwong, (Hong Kong, Hong Kong)
29. Apr 08
Chew Da Huk, (Manila, Philippines)
29. Apr 08
Lina Maibritt Christiansen, (Fredericia, Denmark)
29. Apr 08
Yit-Seng SIU, (China)
29. Apr 08
Rebekka Lønqvist, (Denmark)
29. Apr 08
Anna Ciesla, (Opole, Poland)
29. Apr 08
Carla Sofia C. Salas, (Portugal)
29. Apr 08
Anne Regitze Nieling, (Skoedstrup, Denmark)
29. Apr 08
PAUL-PONT François, (Punaauia, Polynésie française)
29. Apr 08
Jacob-Annæus Bloch, (Odense S, Danmark)
29. Apr 08
Tingo Jhoo, (China RO)
29. Apr 08
Maria Margenot, (Celebration FL, United States)
29. Apr 08
Rafael Alvarez Domenech, (Cuba.)
28. Apr 08
Helle Frehr, (Faaborg, Denmark)
28. Apr 08
Wu Shek Pui, (Hong Kong)
28. Apr 08
ZSIGMOND Magali, (PUILBOREAU, FRANCE)
28. Apr 08
Mok Tsz Chiu, (Hong Kong, China)
28. Apr 08
Ka Ming Patrick Wong, (Scotland)
28. Apr 08
Ka Yi Lo, (Hong Kong, Hong Kong)
28. Apr 08
Avis Chan, (Hong Kong)
28. Apr 08
K. LO, (Aberdeen, HK)
28. Apr 08
Jacqui Jensen-Roy, (Canada)
28. Apr 08
Tai Yuen Hung, (Hong Kong)
28. Apr 08
Wilfred Wu, (Hong Kong)
28. Apr 08
Helga Bischoff, (Achim, Germany)
27. Apr 08
jens lysdal, (stenløse, denmark)
27. Apr 08
Matt Lui, (United Kingdom)
27. Apr 08
Patricia Olive, (Lans en Vercors, France)
27. Apr 08
Patricia Olive, (Lans en Vercors, France)
27. Apr 08
mr hippo, (usa)
27. Apr 08
LEUNG MUNG TIP, (HONG KONG)
27. Apr 08
Małgorzata Furgal, (Kraków, Poland)
27. Apr 08
Bjarne Folkmann, (København Ø, Danmark)
27. Apr 08
Muñoz Mª José, (España)
26. Apr 08
Morris Simpson, (Northglenn, Colorado, United States)
26. Apr 08
louisa linton, (france)
26. Apr 08
Wolfgang Gruber, (Vienna, Austria)
26. Apr 08
Simone Svarrer, (Danmark)
26. Apr 08
JORGE ARMANDO RAMOS C, (MEXICO D.F., MEXICO DF)
25. Apr 08
Tommi Metzger, (Fehraltorf, Switzerland)
25. Apr 08
Gitte Höyer, (Svendborg, Danmark)
25. Apr 08
Francine Sacco, (Yverdon, Switzerland)
25. Apr 08
Caroline Collier, (Ridleyton, Australia)
25. Apr 08
Ole Kobbelgaard, (Vejen, Denmark)
25. Apr 08
Johanne Rosenkjær, (Svendborg, Denmark)
25. Apr 08
Tourret Jacques, (Tauxigny, France)
25. Apr 08
Barbara Ashby, (Brisbane, Australia)
24. Apr 08
Inés Arribas, (Madrid, Spain)
24. Apr 08
katarzyna Wolaniuk, (Poland)
24. Apr 08
Evelyne Leblois, (Luxembourg)
24. Apr 08
King Ho Leung, (London, England)
24. Apr 08
Tseten Choedon, (Vienna, Austria)
24. Apr 08
Bataillon Catherine, (Sète, France)
24. Apr 08
CADET Marie, (PARIS, FRANCE)
23. Apr 08
eugenia tsevdou, (nafplio, greece)
23. Apr 08
CASANELLI catherine, (l`escale, france)
23. Apr 08
Thomas Schmelzer, (Germany)
23. Apr 08
Péjus Régis, (France)
23. Apr 08
Michele Najlis, (Managua, Nicaragua)
22. Apr 08
Sauvain Elisabeth, (Chêne-Bourg / Genève, Switzerland)
22. Apr 08
Famille Houle-Violette, (Lachine, Canada)
22. Apr 08
Łukasz Wrzesiński, (Sopot, Poland)
22. Apr 08
diguet remy, (nice, france)
22. Apr 08
Carolina BUrki, (Switzerland)
22. Apr 08
Sue Phillips, (London, UK)
22. Apr 08
Aliu Betty, (Saucats, France)
22. Apr 08
Martin Echsel, (Vienna, Austria)
22. Apr 08
Jossi Sébastien, (Confignon, Switzerland)
22. Apr 08
BOUTEMY Marie-Anne, (Lamothe Montravel, France)
22. Apr 08
Mr Colin Willis, (Auckland, New Zealand)
22. Apr 08
Rabine Jean-marc, (Annecy-le-Vieux, France)
21. Apr 08
Hafize Çetin, (Odense, Denmark)
21. Apr 08
frank jørgensen, (hornbæk, danmark)
21. Apr 08
Wiebke Heinrich, (Hamburg, Germany)
21. Apr 08
Jordi Ros, (Barcelona, Spain)
21. Apr 08
CESCHIN-PELVILLAIN jocelyne, (ALBAS, France)
21. Apr 08
Ledoux Sophie, (Bordeaux, France)
21. Apr 08
Buresch-Teichmann Gabrielle, (Austria)
21. Apr 08
CARRERE JEAN, (Lamothe Montravel, FRANCE)
21. Apr 08
Dupont Michèle Claude, (Beynes, France)
21. Apr 08
Greiner Agnès, (France)
21. Apr 08
Arnold Hung, (Monterey Park, U.S.A.)
21. Apr 08
Sinja Camilla Svarrer Damkjær, (Tommerup, Denmark)
20. Apr 08
Ann Savage-Lewis, (Caerphilly, United Kingdom)
20. Apr 08
Hugh Billecocq, (Galez, France)
20. Apr 08
stephen Stewart Jones, (Barnstaple, England)
20. Apr 08
Poul Beldgaard Larsen, (Odense C, Denmark)
20. Apr 08
morestin marie, (france)
20. Apr 08
Georgia Stewart, (Tiverton, UK)
20. Apr 08
Pierre Evenou, (FRANCE)
20. Apr 08
graugnard gaspard, (bretagne france)
20. Apr 08
Brandts Køreskole, (Herning, Danmark)
20. Apr 08
norbert hintermayer, (austria)
19. Apr 08
Maya Therese Nybo, (Sweden)
19. Apr 08
vanpoulle frédéric, (Guichen, france)
19. Apr 08
petitgonnet michel, (St-Claude, france)
19. Apr 08
Rikke Petra Rydahl Bukh, (Paddington, NSW Australia)
19. Apr 08
David Donnenfield, (San Francisco, USA)
18. Apr 08
ranka sandner, (deutschland)
18. Apr 08
melanie delval, (vienna, Austria, austria)
18. Apr 08
Janine Arter, (Genève, Suisse)
18. Apr 08
Bjørg Kristin Langnes, (Norge)
18. Apr 08
saliha jusufbegovic, (frankfurt am main, germany)
18. Apr 08
Drogou Annie, (Le Havre, France)
18. Apr 08
calleau jean-marie, (prin, france)
18. Apr 08
Johnny Hansen, (otterup, Denmark)
18. Apr 08
Claudia Reichel-Molina Berenguer, (Pürgen, Germany)
18. Apr 08
Tic Chan, (Hong Kong)
18. Apr 08
Izabella Rokicka, (Warsaw, Poland)
18. Apr 08
Claudia Vögel, (Bregenz, Austria)
17. Apr 08
Claire Garros, (Arnouville, France)
17. Apr 08
Lærke Anbert, (Roskilde, Danmark)
17. Apr 08
San Benito Danila, (Nyon, Suisse)
17. Apr 08
Bays Martine, (Thailande)
17. Apr 08
JOSEPH-EDMOND Michèle, (AUBIN, FRANCE)
16. Apr 08
Gerit Hecht, (chemnitz, germany)
16. Apr 08
DAVID Alain, (FRANCE)
16. Apr 08
Guillot Eric, (FRANCE)
16. Apr 08
SOLIS Daniel et Hélène, (Decazeville, France)
16. Apr 08
FAURE Florent, (LE TATRE, France)
16. Apr 08
SERFASS Myriam, (France)
16. Apr 08
Patrycja Kubicz, (Wroclaw, Poland)
16. Apr 08
PERRIER Nicole, (CANNES, FRANCE)
16. Apr 08
Jane Plougstrup, (Denmark)
16. Apr 08
Mouton Patricia, (La Couvertoirade, France)
16. Apr 08
Linda Louise Leganger, (Kbh N, Danmark)
16. Apr 08
Monier bérengère, (Avignon, France)
16. Apr 08
laffargue Mahaut, (Avignon, France)
16. Apr 08
Mike Farley, (Wool, United Kingdom)
16. Apr 08
Halit Gögenir, (Deutschland)
15. Apr 08
Brittany Mancuso, (United States)
15. Apr 08
DEMARLY Stéphanie, (BERGERAC, FRANCE)
15. Apr 08
Janine Schaerer, (Switzerland)
15. Apr 08
antonius j.becker, (sundern, deutschland)
15. Apr 08
Gabi Caroline, (Les Moulins, Switzerland)
15. Apr 08
Jette Skourup, (Denmark)
15. Apr 08
Erik Haaest, (Lundeborg, Danmark)
15. Apr 08
Marie E. Rasmussen, (Odense V., Danmark)
15. Apr 08
Jakob Falke Fl. Jensen, (Svendborg, Danmark)
15. Apr 08
Tyra Dokkedahl, (Danmark)
15. Apr 08
V Au, (Hong Kong, Hong Kong)
15. Apr 08
Thorsten Bo Hansen, (Jyderup, Danmark)
15. Apr 08
PONCET anne-Cécile, (lyon, france)
15. Apr 08
Sam cheung, (Hong Kong, Hong Kong)
15. Apr 08
Grué Josiane, (Issy-les-Moulineaux, France)
15. Apr 08
Matthias Thorbjörn Franke, (Deutschland)
15. Apr 08
Rocsin Flo, (Villiers sur orge, France)
15. Apr 08
Médard Florence, (Villiers sur Orge, France)
15. Apr 08
Guitard Chantal, (quintillan, france)
14. Apr 08
MENUT- Michel, (BOEN, FRANCE)
14. Apr 08
testu brigitte, (méru, france)
14. Apr 08
Béatrice Limousin, (Saint Denis en val, France)
14. Apr 08
albessard karine, (france)
14. Apr 08
Alexandra AMAR, (France)
14. Apr 08
Julie Switsur, (Burray, Scotland)
14. Apr 08
GUYE Caroline, (genève, Switzerland)
14. Apr 08
Caroline Bozonet, (Genève, Suisse)
14. Apr 08
Aubrey Bloomfield, (New Zealand)
14. Apr 08
SOLINAS Joséphine, (Paris, France)
13. Apr 08
Lance Turtle, (UK)
13. Apr 08
LEFEUVRE Marie-Claire et Michel, (France)
13. Apr 08
Hülya Gögenur, (Odense C, Denmark)
13. Apr 08
Laschet Maria, (Austria)
13. Apr 08
Karolina Fila, (Poland)
13. Apr 08
Anna Koniecpolska-Bień, (Wrocław, Polska)
13. Apr 08
Nanette Borges, (Herlev, Danmark)
13. Apr 08
Peumans Jan, (Riemst, Belgium)
13. Apr 08
Kamila Dębowska, (Poznan, Poland)
12. Apr 08
Izabela Paletko, (Krakow, Poland)
12. Apr 08
SANTAS Anne-Marie, (ATHENES, GRECE)
12. Apr 08
Ondine Aubier, (St Baldoph, France)
12. Apr 08
Chantal Fontaine, (Geneva, Switzerland)
12. Apr 08
Hannelie Grobler, (Heaton, United Kingdom)
12. Apr 08
WIRZ Florence, (Pully, Suisse)
12. Apr 08
Nathalie Letoublon, (Divonne-les-Bains, France)
12. Apr 08
TRANI isabelle, (ETANG SALE, France)
12. Apr 08
Miss Joan Simmons, (United Kingdom)
11. Apr 08
maria eugenia delgado montoya, (Tuluà, Colombia)
11. Apr 08
Keya La Blanquie, (Vesancy, France)
11. Apr 08
Sauvain Pierre-Alain, (Chêne-Bourg / Genève, Switzerland)
11. Apr 08
Francesca Yvonne Caroutch, (Paris, France)
11. Apr 08
MICHEL Sylvie, (VALENCE, FRANCE)
11. Apr 08
Anne-Sophie LE LEUCH, (Etang salé, Réunion - France)
11. Apr 08
mendella françoise, (ALLAUCH( agglomération marseille), FRANCE)
11. Apr 08
dilhac cybèle, (buis les baronnies, france)
11. Apr 08
Marianne Kristensen, (Frederiksberg C, Danmark)
11. Apr 08
Bloch Annie, (France)
11. Apr 08
SICK LAURENCE, (AMMERSCHWIHR, FRANCE)
11. Apr 08
gayard rachel, (gex, france)
11. Apr 08
annette Weber, (france)
11. Apr 08
Richard Sydney Silvester, (Dorchester, UK)
11. Apr 08
Jan Isherwood-Farley, (Nr Wareham. Dorset, England)
11. Apr 08
Lene Verner Hansen, (København k, Danmark)
11. Apr 08
Jeppe Taudal Thorsen, (Herning, Danmark)
11. Apr 08
LUC STEPHANIE, (FRANCE)
11. Apr 08
Sally Bolam, (Canberra, Australia)
11. Apr 08
Le Blanc Jean-Luc, (Suisse)
11. Apr 08
Rebecca Fretté, (Odense C, Danmark)
10. Apr 08
monica ritter, (St.Louis, USA)
10. Apr 08
Christopher Eric Burdin, (Mobile, U.S.A.)
10. Apr 08
Liévois Matthieu, (France)
10. Apr 08
Kira von der Lippe Borges, (Danmark)
10. Apr 08
Mikkel Wallentin, (Aabyhoej, Denmark)
10. Apr 08
VIGOUROUX Chantal, (La Garde, FRANCE)
10. Apr 08
gerber mirella, (belgique)
10. Apr 08
BEZIER Pascal, (St Louis, France)
10. Apr 08
lorette pierret, (france)
10. Apr 08
martine pognant, (France)
10. Apr 08
Tisseyre Celine, (Grenoble, France)
10. Apr 08
jeremy chavillon, (france)
10. Apr 08
Lust Sigmar, (Fontenay, France)
09. Apr 08
louis sala-molins, (Damiatte, France)
09. Apr 08
Rebecca Göhner, (Heidelberg, Deutschland)
09. Apr 08
Marie-Noëlle Breucker, (France)
09. Apr 08
Gilliéron André-Michel, (Epalinges, Suisse)
09. Apr 08
Gilliéron Christiane, (Epalinges, Suisse)
09. Apr 08
sophie Dussidour, (paris, France)
09. Apr 08
Maja Elowsson, (Denmark)
09. Apr 08
LAFFELY Christian, (Penthalaz, Suisse)
09. Apr 08
MONGAS Caroline, (France)
09. Apr 08
MONTARIOL Claudia, (LA VALETTE DU VAR, FRANCE)
09. Apr 08
Kinou Arween, (St Etienne, France)
09. Apr 08
Naila Bozo, (Odense, Denmark)
09. Apr 08
Sandrine Marchetti, (france)
09. Apr 08
HOSPITAL MARINE, (PARIS, FRANCE)
09. Apr 08
Florian Borchert, (Deutschland)
09. Apr 08
Lotti Kofler, (arlesheim, Switzerland)
09. Apr 08
DUPOUX Robert, (CODOLET, FRANCE)
09. Apr 08
Pernille Hertzberg, (Odense, Denmark)
09. Apr 08
PARTOUCHE NELLY, (france)
09. Apr 08
Jacques DUMONT, (LEVALLOIS, FRANCE)
09. Apr 08
Jose Naveiras Garcia, (Madrid, España)
09. Apr 08
Daniela Scheuber-Calamia, (Schweiz)
09. Apr 08
Michael Kania, (Heiligenberg, Germany)
09. Apr 08
Sylwia Domańska, (Warsaw, Poland)
09. Apr 08
Maria Luiza Barretto-Delleur, (Paris, France)
09. Apr 08
TONY SELLS, (australia)
09. Apr 08
Jon Rosenberg Hagen, (Norway)
09. Apr 08
Mangenet Evelyne, (France)
08. Apr 08
BRION CHRISTOPHE, (ANTONY, FRANCE)
08. Apr 08
Mai-Britt Bjørholm Madsen, (Odense C, Danmark)
08. Apr 08
vikas batra, (mohali india, india)
08. Apr 08
MARTIN Emilie, (FRANCE)
08. Apr 08
miguel cereceda, (madrid, spain)
08. Apr 08
catherine fradin, (houilles, france)
08. Apr 08
Paloma Ortiz, (Madrid, España)
08. Apr 08
Danny Urban, (Odense, Denmark)
08. Apr 08
Susana Rodriguez, (Région Parisienne, FRANCE)
08. Apr 08
Carolyne Borel, (Hong Kong, hong kong)
08. Apr 08
M. Dolors Montagut Masip, (Llardecans (Lleida), España)
08. Apr 08
Gauthier Jocelyne, (Québec, Canada)
08. Apr 08
Marielle Léger, (France)
08. Apr 08
lio nancy, (Canberra, Australia)
08. Apr 08
VIDIL CHRISTIANE, (AIMARGUES, FRANCE)
08. Apr 08
ALLANIC Denise, (le bar sur loup, FRANCE)
08. Apr 08
PANTELEIMONOFF Alain, (le bar sur loup, FRANCE)
08. Apr 08
Gerard Dupin, (Paris, France)
08. Apr 08
Musil Winnie, (Wien, Austria)
08. Apr 08
sara barna, (tychy, poland)
08. Apr 08
wosinski michel, (carvin, france)
08. Apr 08
MICHAEL DAINES, (LONDON, UNITED KINGDOM)
08. Apr 08
Jeanette Richter, (Germany)
08. Apr 08
aitor uriarte, (euzkadi)
08. Apr 08
Alex Tingkær, (Denmark)
08. Apr 08
Per Blaabjerg, (Denmark)
08. Apr 08
Morel Henry, (france)
08. Apr 08
Gabriela de la Serna, (Madrid, España)
08. Apr 08
ALLIRAND Christine, (CLAMART, FRANCE)
07. Apr 08
Ute Gräwe, (Falkensee, Deutschland)
07. Apr 08
Pilar Bamba, (España)
07. Apr 08
Agnieszka Gajda, (Wałbrzych, Poland)
07. Apr 08
Rüdiger Stein, (Germany)
07. Apr 08
Dr. Günther Letzel, (Germany)
07. Apr 08
Aleksandra Kostecka, (Poland)
07. Apr 08
barsotti mc, (paris, france)
07. Apr 08
petrine christiansen, (københavn, danmark)
07. Apr 08
GUIHO Valérie, (THEIX, FREANCE)
07. Apr 08
Anette Gravgaard Marschall, (Malling, Denmark)
07. Apr 08
Katarzyna Kubiak, (Poland)
07. Apr 08
Tom Hansen, (Vordingborg, Danmark)
07. Apr 08
Søren Nyholm, (Faaborg, Danmark)
07. Apr 08
Uwe Weigand, (Regensburg, Deutschland)
07. Apr 08
goavec nicole, (fontenay-les-briis, france)
07. Apr 08
paloma ortiz soto, (madrid, España)
07. Apr 08
Julia Balser, (Mainz, Germany)
07. Apr 08
Tim Gratzke, (Germany)
07. Apr 08
Morin fabienne, (st grégoire, france)
07. Apr 08
Antonia Valero, (España)
07. Apr 08
Maria Letzel, (Germany)
07. Apr 08
Gisela Letzel, (Germany)
07. Apr 08
Dr. Margit Stein, (Eichstätt, Germany)
07. Apr 08
Sabine Adler, (Germany)
07. Apr 08
Margaret Loyon, (France)
07. Apr 08
POTEAU Virginie, (VELIZY, FRANCE)
07. Apr 08
Sönke Grön, (Germany)
07. Apr 08
ANGELES ALVAREZ DIAZ, (ESPAÑA)
07. Apr 08
Gudrun Amann, (Germany)
07. Apr 08
Bobby Chan, (Macau, CHINA)
07. Apr 08
Cristina Gine, (Horta de Sant Joan, Espanya)
07. Apr 08
Lone Ømann, (København K, Denmark)
07. Apr 08
Heinrich Georges, (village neuf, france)
07. Apr 08
Maureen Raud, (Teignmouth, UK)
07. Apr 08
Le Bitouzé Frédérique, (Chartres, FRANCE)
07. Apr 08
LANGLET SYLVIE, (Paris, France)
06. Apr 08
Maria Jesus Hervas, (Valencia, España)
06. Apr 08
Marine Prévost, (France)
06. Apr 08
Rafael Roa, (Madrid, España)
06. Apr 08
Paweł Daniel Kirszniok, (Katowice, Poland)
06. Apr 08
Kleiber Patricia, (Vincennes, France)
06. Apr 08
Storl Andréa, (France)
06. Apr 08
Joelle Guez, (Israel)
06. Apr 08
Tavernier Janine, (FRANCE)
06. Apr 08
TRY Jean-Gaël, (France)
06. Apr 08
HABER Christian, (TOULON, FRANCE)
06. Apr 08
catherine Rougelin, (France)
06. Apr 08
jenny lepage, (Paris, france)
06. Apr 08
Michael `Sichel` Wachter, (Angelbachtal, Deutschland)
06. Apr 08
Peter Emmrich, (Deutschland)
06. Apr 08
Broissard Michel Jinpa, (Mandelieu la Napoule, France)
06. Apr 08
Caroline Pillon, (France)
06. Apr 08
Gouriou-Levasseur Christine, (Enghien-les-Bains, France)
06. Apr 08
Heide und Heiko Breuning, (32805 Horn-Bad Meinberg, Deutschland)
06. Apr 08
Günter Baer, (Frankfurt, Deutschland)
06. Apr 08
Viola Löffler, (Germany)
06. Apr 08
Gisèle Gaudioz, (Nice, France)
06. Apr 08
Tanant Véronique, (france)
06. Apr 08
olive christian, (france)
06. Apr 08
Rubeli Florian, (Vieux-Thann, France)
06. Apr 08
Martin Valencia, (Cusco, Peru)
05. Apr 08
Ramón Antonio Pérez, (Guarenas, Venezuela)
05. Apr 08
Lourdes Velaochaga, (lima, peru)
05. Apr 08
Barbara Wesołowska, (Przyszowice, Poland)
05. Apr 08
Lena Feldman, (Poland)
05. Apr 08
Maike Koehnken-Hoechel, (Buxtehude, Deutschland)
05. Apr 08
Jose António Costa dos Santos, (Lisboa, Portugal)
05. Apr 08
vella denise, (oullins, france)
05. Apr 08
Louis NARDON, (PARIS, France)
05. Apr 08
Stig C. Jørgensen, (Denmark)
05. Apr 08
moerman laurie, (france)
05. Apr 08
Hanna Lotte Hermansen, (Odense S, Danmark)
05. Apr 08
Dobrosława Galewska, (Opole, Polska)
05. Apr 08
Degavre Anne, (Bruxelles, Belgique)
05. Apr 08
du Payrat Myriam, (Paris, France)
05. Apr 08
Pedro S. Teixeira, (Florianópolis, Brazil)
05. Apr 08
Les Bukowski, (Poland/U.K./Greece/Europe.)
04. Apr 08
Dawid Piotrowski, (Mysłowice, Poland)
04. Apr 08
Blondeaux Elisabeth, (France)
04. Apr 08
malette lucie, (epernay, epernay)
04. Apr 08
Wagner Jordão, (São Carlos, Brasil)
04. Apr 08
Agata Polok, (Poland)
04. Apr 08
Christian Pourcel, (France)
04. Apr 08
verdebout jean michel, (templeuve, france)
04. Apr 08
BOIS Catherine, (NICE, FRANCE)
04. Apr 08
Rasmus Køhler Fischer, (Odense SV, Denmark)
04. Apr 08
Michael Semmel, (Geisenheim, Deutschland)
04. Apr 08
Milkau Vinicius Vieira Abad, (São Paulo, Brasil)
04. Apr 08
GUILLERAY Francois, (SAINT-BRIEUC, FRANCE)
04. Apr 08
Lisa Giesecke, (USA)
04. Apr 08
Mark Hepburn, (France)
04. Apr 08
Przemek Dajka, (Poland)
04. Apr 08
Franz G. Trinkl, (Karlsfeld, Germany)
03. Apr 08
Myriam Schwarzer, (Deutschland)
03. Apr 08
Larry Herbert, (Delran, United States)
03. Apr 08
Macabies Pauline, (Sollières-Sardières, France)
03. Apr 08
Anne-Marie Macabies, (Chambéry, France)
03. Apr 08
dumons nicolas, (toulouse, france)
03. Apr 08
Letícia Furtado, (Porto Alegre, Brasil)
03. Apr 08
Thoral Hélène, (France)
03. Apr 08
Martin Christine, (Marseille, France)
03. Apr 08
Céline Boisteau, (FRANCE)
03. Apr 08
Maren Deckert, (Leipzig, Deutschland)
03. Apr 08
Elzbieta Sosnowska, (Bialystok, Poland)
03. Apr 08
Heather Farrow, (King William`s Town, South Africa)
03. Apr 08
Langlère Marie_Odile, (CARQUEIRANNE, FRANCE)
03. Apr 08
Francisco García Redondo, (Gijón, España / Spain)
03. Apr 08
GIVA Dany, (france)
03. Apr 08
JAMMOT MICHEL, (CHAMBERY, FRANCE)
03. Apr 08
Hans Devantier, (Danmark)
03. Apr 08
bernard mangeot, (France)
03. Apr 08
Andre Nascimento, (S B C, Brazil)
03. Apr 08
manon ronchietto, (france)
03. Apr 08
Association Lions des Neiges Mont-Blanc, (LES HOUCHES, France)
03. Apr 08
Taka Higuchi, (Brazil)
03. Apr 08
Mark Templeton, (Essex Junction, USA)
03. Apr 08
Eliane Becco, (Mont-Laurier, Canada)
02. Apr 08
Brik Endy, (Morgat, France)
02. Apr 08
Saudmont Eric, (Morgat, France)
02. Apr 08
Van Weymeersch-Saudmont Céline, (Morgat, France)
02. Apr 08
marion labelle, (auxerre, France)
02. Apr 08
Karina Godoy, (São Paulo, Brazil)
02. Apr 08
Américo Maestrelo, (Pirassununga, Brazil)
02. Apr 08
tine beyer, (frederiksberg, denmark)
02. Apr 08
Paulo Roberto Lauand Conde, (São Paulo, Brazil)
02. Apr 08
Ronchietto Joëlle, (Le Lavandou, France)
02. Apr 08
BABLON André, (Noisy- le- sec, France)
02. Apr 08
BL Diniz, (Brazil)
02. Apr 08
Ida Hansen, (Haarby, Denmark)
02. Apr 08
SALEM ALINE, (ITAPETININGA, BRASIL)
02. Apr 08
Magri Sylvie, (Narbonne, France)
02. Apr 08
Jan Treiber, (Germany)
02. Apr 08
vernet claude, (mezilhac, france)
02. Apr 08
menager martine, (mezilhac, france)
02. Apr 08
PEDRO PAULO FERRAZ MARTORANO, (BRASIL)
02. Apr 08
Saskia Schrama, (Leipzig, Germany)
02. Apr 08
Cadol Françoise, (Paris, France)
02. Apr 08
Adolfo Morandini, (Brazil)
02. Apr 08
Schlicht Franziska, (Deutschland)
02. Apr 08
Jelena Jerinic, (Beograd, Serbia)
02. Apr 08
Luline Lopez, (LESCHES, FRANCE)
02. Apr 08
Carlos AMC Cunha, (Sao Paulo, Brazil)
02. Apr 08
Lu Nolden, (Deutschland)
02. Apr 08
mahé pascal, (allemagne)
02. Apr 08
olek marie laure, (france)
02. Apr 08
louise Kringelbach, (århus C, Danmark)
02. Apr 08
J.F.Fl. Jensen, (Svendborg, Danmark)
02. Apr 08
Flemming Sørense, (Nørreballe, Danmark)
02. Apr 08
Rasmus Teglbjærg Bendtsen, (Århus N., Senmark)
02. Apr 08
Rasmus Teglbjærg Bendtsen, (Århus N., Senmark)
02. Apr 08
Rie Hansen, (Nørskovlund, Danmark)
02. Apr 08
Helle Arp, (danmark)
02. Apr 08
Thomas Adamsen, (Denmark)
02. Apr 08
RIE HANSEN, (NØRSKOVLUND, DANMARK)
02. Apr 08
dora nathan, (Hillerød, Denmark)
02. Apr 08
Jens N. Roved, (Charlottenlund, Danmark)
02. Apr 08
helle vibe petersen, (odense, denmark)
02. Apr 08
annette rohde, (Copenhagen, Denmark)
02. Apr 08
Rie Hansen, (Nørskovlund, Danmark)
02. Apr 08
Walter Pfister, (Thüringen, Austria)
02. Apr 08
Gustavo Gutierrez-Aristegui, (Santiago, Chile)
02. Apr 08
Anna Svetlozavora Avramva, (Chemnitz, Deutschland)
02. Apr 08
Ulla Brede-Hoffmann, MdL, (Mainz, Deutschland)
02. Apr 08
Martina Goulden, (BEROWRA SYDNEY NSW, AUSTRALIA)
02. Apr 08
Benjamin Bøgelund Bech, (Odense, Denmark)
02. Apr 08
Ansaia Sand, (Australia)
02. Apr 08
Vibeke Andersen, (Skørping, Denmark)
02. Apr 08
Peter Daniel Olsen, (Danmark)
02. Apr 08
Lone Daubjerg, (Danmark)
02. Apr 08
marianne Mortensen, (danmark)
02. Apr 08
Madeleine Schwarzenberg, (Germany)
02. Apr 08
Ursula Brandt, (Dortmund, Deutschland)
02. Apr 08
Anja Nier, (Bad Lobenstein, Germany)
02. Apr 08
Gerhard Jüttner, (Tamm, Deutschland)
02. Apr 08
jesper lorentz bertelsen, (odense, danmark)
02. Apr 08
Mette Kierkgaard, (Højbjerg, Denmark)
02. Apr 08
hugo valcke, (waarmaarde, belgium)
02. Apr 08
Benthe Jørgensen, (Middelfart, Danmark)
02. Apr 08
GIRAUD Thierry, (MATOUR, FRANCE)
02. Apr 08
Timo Wennesz, (Germany)
02. Apr 08
Peder Sobarnia Dichmann, (Odense C, Danmark)
02. Apr 08
Newetzki-Weiner, Sabine, (Witten, Deutschland)
02. Apr 08
Emil Frank Pedersen, (Odense, Denmark)
02. Apr 08
Dr. Ulrike Laufer, (Essen, Germany)
02. Apr 08
Magdalena Krzemińska, (Elbląg, Poland)
02. Apr 08
Sabine Klemm, (Schwerin, Deutschland)
02. Apr 08
Barbara Grzenia, (Amstelveen, Holland)
02. Apr 08
Lanzinger Rosa Maria, (Irschen, Austria)
02. Apr 08
Dorota Dzierzęcka, (Swiebodzin, POLAND)
02. Apr 08
Axel Reich, (Leipzig, Germany)
02. Apr 08
Dr. Rainer Hamann, (Bundesrepublik Deutschland)
02. Apr 08
Chalotte Cullen, (Auckland, New Zealand)
02. Apr 08
Fritz Alain, (Pont en Royans, France)
02. Apr 08
Interlicchia Sandrine, (France)
02. Apr 08
Althoff, Eva, (Frankfurt, Germany)
02. Apr 08
Aleksandra Piotrowska, (Poland)
02. Apr 08
martin pedersen, (denmark)
02. Apr 08
Rolihlahla The Handsom, (Polska)
02. Apr 08
Małgorzata Rymarz, (Poland)
02. Apr 08
Lo Wai Ming, Chris, (Hong Kong)
02. Apr 08
Kanz, Stephanie, (Berlin, Deutschland)
02. Apr 08
Mateusz Iwulski, (Racibórz, Poland)
02. Apr 08
Dorte Madsen, (København, Danmark)
02. Apr 08
Martin Beschorner, (Neubrandenburg, Deutschland)
02. Apr 08
Izabela Woźniak, (Poland)
02. Apr 08
Greta Petese, (italia)
02. Apr 08
Nico Mayer, (Deutschland)
02. Apr 08
Xavier MAZY, (LUXEMBOURG)
02. Apr 08
Janus Gronvald, (51100 Pistoia, Italy)
02. Apr 08
Roland Straube, (Germany)
02. Apr 08
Anna Korwin-Szymanowska, (Warsaw, Poland)
02. Apr 08
Agata Bereza, (Gdansk, Poland/Polska)
02. Apr 08
Bent Bavnsfelt, (Hvidovre, Danmark)
02. Apr 08
Sven Schmalz, (Tautenhain, Deutschland)
02. Apr 08
ivan peternelj, (spodnja idrija, slovenia)
02. Apr 08
Karolina Reszec, (Poland)
02. Apr 08
Ingelore Schulze, (braunschweig, Germany)
02. Apr 08
Kasia Ogonowska, (Warszawa, Polska)
02. Apr 08
Wojtek Keczkowski, (Poland)
02. Apr 08
Thorkil fonnesbech, (vester skerninge, Danmark)
02. Apr 08
Laura Bellini, (Olmsted Falls, USA)
02. Apr 08
Jacob Groth Sangild, (Denmark)
02. Apr 08
Anne-mette Bonde, (Hammel, Dk)
02. Apr 08
Elizabeth Burns, (Rose Bay, Australia)
02. Apr 08
Karina Walaszczyk, (Poland)
02. Apr 08
carmen arioli, (italy)
02. Apr 08
Monika Auch, (Warsaw, Poland)
02. Apr 08
Gerhard Pfahler, (Deutschland)
02. Apr 08
Dupraz Sébastien, (Echirolles, France)
02. Apr 08
Lene Søltoft, (Barrit, Danmark)
02. Apr 08
ruda Yoanna, (Warsaw, Poland)
02. Apr 08
Aleksandra Jakimowicz, (Prabuty, Poland)
02. Apr 08
Søren Winther Brandt, (Stenstrup, Danmark)
02. Apr 08
despujols eric, (semens, france)
02. Apr 08
Malgorzata ZAKRZEWSKA, (Warsaw, POLAND)
02. Apr 08
Marcin Kwiatkowski, (Poland)
02. Apr 08
Jens Mangor, (Stockholm, Sweden)
02. Apr 08
Daria Głowacka, (łódź, Poland)
02. Apr 08
Bødskov, Jonna, (Bryrup, Danmark)
02. Apr 08
morten lindgren, (Odense, DK)
02. Apr 08
Pavel Rahwall, (Poland)
02. Apr 08
BARAONA /RUBI Dominique, (MONTPELLIER, FRANCE)
02. Apr 08
Christian sczesny, (Germany)
02. Apr 08
tenzen sonam, (tibet)
02. Apr 08
surajit ray, (india)
02. Apr 08
Rie Daniel Hansen, (Rungsted, Denmark)
02. Apr 08
Justyna Pawluczuk, (Siemiatycze, Poland)
02. Apr 08
Jolanta Kosmowska, (Poland)
02. Apr 08
Anna Wcislinska, (Konstancin, Poland)
02. Apr 08
Paulina Dziurlikowska, (Toruń, Poland)
02. Apr 08
Nelson Carreras Sangrà, (Madrid, Spain)
02. Apr 08
Lene Pedersen, (Copenhagen, Danmark)
02. Apr 08
Dariusz Zając, (Lodz, Poland)
02. Apr 08
Marcus Pawson, (Suid-Afrika)
02. Apr 08
mette johnsen madsen, (danmark)
02. Apr 08
Inger Jensen, (Hvalsø, Danmark)
02. Apr 08
Aleksandra Gajda, (Poland)
02. Apr 08
Thomas Audebo, (Denmark)
02. Apr 08
Jochen Merkle, (Deutschland)
02. Apr 08
Wiesława Biernacka, (Ochla, Poland)
02. Apr 08
maike schlüpmann, (deutschland)
02. Apr 08
Kirsten Berg, (Denmark)
02. Apr 08
Gyorgyovich Anikó, (Hungary)
02. Apr 08
Olympia Poptsias-Bucher, (Deutschland)
02. Apr 08
Robert Radko, (Lublin, Poland)
02. Apr 08
Anna Maria Koniecpolska-Bień, (Wrocław, Polska)
02. Apr 08
Coca González Basilio, (Santiago, Chile)
02. Apr 08
Kornelia Wagenblast, (Germany)
02. Apr 08
Agnieszka Kimbar, (Andrychow, Poland)
02. Apr 08
Yasiu Kruszyński, (Grudziądz, Poland)
02. Apr 08
Vitéz Hajdú, (Hungary)
02. Apr 08
Mariusz Cheda, (Warsaw, Poland)
02. Apr 08
Magdalena Olszewska, (Zawada, Poland)
02. Apr 08
Magda Olszewska, (Zawada, Poland)
02. Apr 08
Jola Kubinska, (Gdansk, Poland)
02. Apr 08
Wiesława Biernacka, (Ochla, Poland)
02. Apr 08
Philipp Hachenberger, (Deutschland)
02. Apr 08
David Cape, (Canada)
02. Apr 08
noemí noval, (granada, españa)
02. Apr 08
Iwona Jastrzebska-Puzowska, (Poland)
02. Apr 08
Monika Drab, (Radom, Poland)
02. Apr 08
Derewonko Marcin, (Stargard, Poland)
02. Apr 08
Eva Overmann, (Denmark)
02. Apr 08
Miklos Pardanyi, (North Vancouver, Canada)
02. Apr 08
Olga Hrycyna, (Poznan, Poland)
02. Apr 08
Karolina Stawowy, (Poland)
02. Apr 08
Marco Rosenberg, (københavn ø, Danmark)
02. Apr 08
Antonina Ozgo, (Mikolow, Poland)
02. Apr 08
Anna Czerwińska, (Rumia, Poland)
02. Apr 08
Ubbo Khumalo-Seegelken, (Huntlosen, Germany)
02. Apr 08
kris wojciechowski, (united kingdom)
02. Apr 08
gosia hrycyna, (poznań, poland)
02. Apr 08
Lena Janczak, (Częstochowa, Poland)
02. Apr 08
Katarzyna Szpargała, (Poland)
02. Apr 08
Wolfgang Doujak, (Klagenfurt, Austria)
02. Apr 08
Agnieszka Wolak, (Kraków, Poland)
02. Apr 08
Poul Jensen, (Rudkøbing, Denmark)
02. Apr 08
MOUTENET Benoit, (FRANCE)
02. Apr 08
anna rogulska, (Poland)
02. Apr 08
ruffieux jean-christophe, (estavayer-le-lac, suisse)
02. Apr 08
ruffieux jean-christophe, (estavayer-le-lac, suisse)
02. Apr 08
Nicolai Houe, (Århus C, Denmark)
02. Apr 08
Wiesława Biernacka, (Poland)
02. Apr 08
Paula Foito, (04220Castellane, France)
02. Apr 08
Julia Rydzińska, (Slupsk, Poland)
02. Apr 08
Chriss. Stahlstrom, (Riaskov, Danmark)
02. Apr 08
rial jean françois, (paris, PARIS)
02. Apr 08
Barbara opoczynska, (Gdansk, Poland)
02. Apr 08
Wilna Wilkinson, (France)
02. Apr 08
Wilna Wilkinson, (France)
02. Apr 08
Ricard Marie-Laurence, (Reims, FRANCE)
02. Apr 08
Marta Przeszło, (Toruń, Poland)
02. Apr 08
bertoli sylvie, (bras d`asse, france)
02. Apr 08
brun anaelle, (bras d`asse, france)
02. Apr 08
Jaap Schoorl, (Den Haag, Netherlands)
02. Apr 08
Grzegorz Łubkowski, (Poland)
02. Apr 08
Łucja Markowska, (Poland)
02. Apr 08
Doris Henning, (Laubach-Wetterfeld, Germany)
02. Apr 08
Ole Nedergaard Thomsen, (København S, Danmark)
02. Apr 08
Malgorzata Wesolowska, (Polen)
02. Apr 08
Georg Schulze, (Germany)
02. Apr 08
Gregory Łubkowski, (Lublin, Poland)
02. Apr 08
Marita Simon, (Düsseldorf, Germany)
02. Apr 08
morten lingren christophersen, (frederikssund, Danmark)
02. Apr 08
CHRETIEN Anne-Marie, (Aix-en-Provence, FRANCE)
02. Apr 08
Irène LEVRON, (GAREOULT, FRANCE)
02. Apr 08
Dartigue MIreille, (Charbonnat, France)
02. Apr 08
Götz Eichbaum, (Kamsdorf, Deutschland)
02. Apr 08
Fanilo RAKOTOARIMANANA, (Antananarivo, Madagascar)
02. Apr 08
Andrieux caroline, (france)
02. Apr 08
Estefania Casajus, (Deutschland)
02. Apr 08
agnieszka strzoda, (rybnik, poland)
02. Apr 08
Modesti Jerome, (Peynier, France)
02. Apr 08
Moreau Chantal, (Rochefort du Gard, France)
02. Apr 08
Mirella Lukaszek, (Poznan, Poland)
02. Apr 08
Karolina Jastrzebowska, (Dresden, Germany)
02. Apr 08
fogarty christine, (marseille, france)
02. Apr 08
bertoncini jocelyne, (barbentane, france)
02. Apr 08
FABRE Alain, (SURBOURG, FRANCE)
02. Apr 08
Natalia Murdza, (Poland)
02. Apr 08
Natalia Murdza, (Poland)
02. Apr 08
Natalia Murdza, (Poland)
02. Apr 08
Ian Plagaro-Neill, (United Kingdom)
02. Apr 08
Gabriela Figarska, (Poland)
02. Apr 08
Ann-Britt Stam, (Ringsted, Danmark)
02. Apr 08
Ayme Jean-Francois, (Soudorgues, France)
02. Apr 08
Maciej Wiśniowski, (Poland)
02. Apr 08
Ruth Hermanns, (Monschau, Germany)
02. Apr 08
MURET Eric, (Alès, France)
02. Apr 08
MURET Eric, (Alès, France)
02. Apr 08
renard anne, (montpellier, france)
02. Apr 08
Helga Nutz, (Deutschland)
02. Apr 08
hugues jeremy, (Lons le saunier, france)
02. Apr 08
Klaus Thiele, (Deutschland)
02. Apr 08
Inge Gitz, (Vissenbjerg, Danmark)
02. Apr 08
Ulla Jeppesen, (Brønshøj, Danmark)
02. Apr 08
THIBAULT Stéphane, (Toulouse, FRANCE)
02. Apr 08
massacrier annick, (marseille, france)
02. Apr 08
Ewa Skowronska Slaw, (Frederiksberg, Denmark)
02. Apr 08
Joasia Łazarz, (Warsaw, Poland)
02. Apr 08
Anissa Goemann, (West Hobart, Tasmania, Australia)
02. Apr 08
dumas daniel, (aigues mortes, france)
02. Apr 08
DIETTE Michel, (APT, FRANCE)
02. Apr 08
Baudry Clément, (MONTAREN ET ST MEDIERS, France)
02. Apr 08
Bouchu Marc, (France)
02. Apr 08
MAZURE Christa, (DIJON, France)
02. Apr 08
Joffre Neto, (Taubaté, São Paulo, Brasil)
02. Apr 08
Bassisty Elisabeth, (Marseille, France)
01. Apr 08
Elisabeth Lilleeng Walløe, (Norway)
01. Apr 08
hanne flensborg, (København N, Danmark)
01. Apr 08
Taglioli Vanessa, (Québec)
01. Apr 08
Karolina Wereta, (Łomianki, Poland)
01. Apr 08
daniel berger, (france)
01. Apr 08
Zitoun Martine, (Puisserguier, France)
01. Apr 08
Nina Bertolino, (Germay)
01. Apr 08
FERDYN Stephane, (France)
01. Apr 08
Ludwig Nutz, (Germany)
01. Apr 08
TRAMIER AURELIE, (FRANCE)
01. Apr 08
Bouffard Hélène, (Canada)
01. Apr 08
Anne Bastin, (Chatou, France)
01. Apr 08
Lars Frich, (Denmark)
01. Apr 08
Jocelyne Morel, (France)
01. Apr 08
Sarah Hops, (Germany)
01. Apr 08
Ioulia Papaioannou, (France)
01. Apr 08
Adam Koziarz, (United Kingdom)
01. Apr 08
Calma Valerie, (Boisset et Gaujac, France)
01. Apr 08
Anna Harasim, (Bad Neustadt, Germany)
01. Apr 08
Bouillot Julien, (Pesmes, France)
01. Apr 08
lachaud joëlle, (thoiras, france)
01. Apr 08
Siméon Françoise, (Cognin, France)
01. Apr 08
Małgorzata Jóźwiak, (Poland)
01. Apr 08
Lea Etzel, (Deutschland)
01. Apr 08
Brigitte Kottwitz, (Deutschland)
01. Apr 08
Natalia Murdza, (Poland)
01. Apr 08
RADOGOWSKI Ida, (AIX EN PROVENCE, FRANCE)
01. Apr 08
Mariusz Drabecki, (Poland)
01. Apr 08
chris peers, (Perth, Western Australia)
01. Apr 08
BETIER Marie Josée, (LEVALLOIS-PERRET, FRANCE)
31. Mar 08
Bruno FRANCOU, (Bruxelles, belgium)
31. Mar 08
Anne BOURGUIGNON, (Bruxelles, Belgium)
31. Mar 08
Erica Valentine, (California, USA)
31. Mar 08
OLIVIER Florence, (PEYROLLES, FRANCE)
31. Mar 08
METZLER Danielle, (SOLLIES-PONT, FRANCE)
31. Mar 08
CHATEL Elisabeth, (FRANCE)
31. Mar 08
barbier alice, (baume les dames, france)
31. Mar 08
Katarzyna Laprus, (Warszawa, Poland)
31. Mar 08
Helene Drejer, (Denmark)
31. Mar 08
Lars Schmidt Søgaard, (haderslev, denmark)
31. Mar 08
rasmus bergholt schmidt, (nordborg, denmark)
31. Mar 08
Guyonnet Dominique, (fontenay le comte, France)
31. Mar 08
DARTIGUEPEYROU Daniel, (Antananarivo, Madagascar)
31. Mar 08
Natalia Marciniak, (Poland)
31. Mar 08
Marta G., (Poland)
31. Mar 08
Ulrike Hilpert, (Laer, Germany)
31. Mar 08
Lena Brode, (Germany)
31. Mar 08
Moreau Chantal, (Rochefort du Gard, France)
31. Mar 08
Josée Veillet, (Québec, Canada)
31. Mar 08
Delamare Patrice, (Rochefort du Gars, France)
31. Mar 08
Wolf Gebhardt, (Einbeck, Deutschland)
31. Mar 08
Lucas Mielnik, (Kędzierzyn-Koźle, Poland)
31. Mar 08
Pons Simone, (LA MOTTE, FRANCE)
31. Mar 08
Barbara Stefanowicz, (Ridgewood NY, USA)
31. Mar 08
Florian Heiser, (Berlin, Germany)
31. Mar 08
Louise Gitz Christiansen, (København V, Danmark)
31. Mar 08
Michael Fisher, (usa)
31. Mar 08
Axel Hennig, (Helmstedt, Germany)
31. Mar 08
Brion anne-sophie, (france)
31. Mar 08
c. lili, (France)
31. Mar 08
Jette Blümler, (Leipzig, Germany)
31. Mar 08
Charvet Sophie, (France)
31. Mar 08
Litscher Florence, (France)
31. Mar 08
michel Martin, (Puisserguier, France)
31. Mar 08
Heit Emmanuel, (France)
31. Mar 08
ALFREDO VIDAL, (V.N.GAIA, POTYUGAL)
31. Mar 08
Michalina Borowczak, (Poznań, Poland)
31. Mar 08
jaffrelot maryvonne, (france)
31. Mar 08
Lasse Baaner, (Taars, Denmark)
31. Mar 08
Helle Colbjørn, (Hvidovre, Denmark)
31. Mar 08
Rosa Borg, (Danmark)
31. Mar 08
Oudin Frédérique, (St Cergue, Suisse)
31. Mar 08
SOPHIE DE MEYRAC, (CHALON SUR SAONE, FRANCE)
31. Mar 08
Jean François THEISSE, (Mayotte)
31. Mar 08
Di Prima Maria, (VIROFLAY, France)
31. Mar 08
de Bueger pascale, (torreilles, france)
31. Mar 08
James Wong, (Zhongshan, China)
31. Mar 08
joaquim parra marujo, (lisboa, portugal)
31. Mar 08
Gisèle Boyer, (Saint-Julien en Genevois, FRANCE)
31. Mar 08
Anna Babieracka, (Warsaw, Poland)
31. Mar 08
Peter Kupisz, (Toronto, Canada)
31. Mar 08
Bernd Opitz, (Frankfurt, Germany)
30. Mar 08
Francis Zanone, (Paris, France)
30. Mar 08
Zanone Francis, (Paris, France)
30. Mar 08
Mona Ziegler, (Berlin, Germany)
30. Mar 08
guiblain maryse, (CLICHY, FRANCE)
30. Mar 08
Ina Colletti, (Stadthagen, Deutschland)
30. Mar 08
Ole Nedergaard Thomsen, (København S, Danmark)
30. Mar 08
Clotilde Couturier, (Paris, FRANCE)
30. Mar 08
Andrzej Majcher, (Poznan, Poland)
30. Mar 08
LEMAIN Monique, (MUSSY sous DUN, FRANCE)
30. Mar 08
balhadere marie christine, (audignon, france)
30. Mar 08
Maciej Rduch, (Rybnik, Poland)
30. Mar 08
Tatjana Lehmann, (Germany)
30. Mar 08
Kate Coe, (Martins Ferry, USA)
30. Mar 08
autonom info-service, (Danmark - DK -)
30. Mar 08
Audai E. Louri, (East Riffa, Kingdom of Bahrain)
30. Mar 08
Michael Flores, (Raleigh, USA)
30. Mar 08
Marcel Guhlmann, (Halle, Germany)
30. Mar 08
Giannis Zampelis, (Pireaus, Greece)
30. Mar 08
Martin Duchstein, (Koblenz, Deutschland)
30. Mar 08
Sidney Gennies, (Bad Neustadt, Germany)
30. Mar 08
Herdis Toft, (Lemming, Denmark)
29. Mar 08
Bertrand sandrine, (marseille, france)
29. Mar 08
Jeffery Stickler, (Canada)
29. Mar 08
MASSIN Muriel, (Ville d`Avray, France)
29. Mar 08
Anna Koturbasz, (Des Plaines Il., USA)
29. Mar 08
Stop Animals Genocid, (Suisse)
29. Mar 08
laplace-palette mireille, (Morières les Avignon, France)
29. Mar 08
SILENA LAGA, (PATRA, GREECE)
29. Mar 08
Yogesh Ranganath, (Bangalore, India)
29. Mar 08
Kathryne Stelzer, (Le Mars, USA)
29. Mar 08
Aleksandra Całka, (Poland)
29. Mar 08
Solveig Kristense, (Kolding, Danmark)
29. Mar 08
Nils Angelike, (Beckum, Deutschland)
29. Mar 08
Anna Romańska, (Cracow, poland)
29. Mar 08
Maria Szyszka, (Poland)
29. Mar 08
gerda mølgaard christnsn, (ringsted, denmark)
29. Mar 08
Anne Louise Aagaard Corell, (Denmark)
29. Mar 08
Angeles Anchou, (Buenos Aires, Argentina)
29. Mar 08
nationliberte !!!, (amiens, france)
29. Mar 08
Izabela Kania, (Ireland)
28. Mar 08
Rob Hajdu, (Vancouver, Canada)
28. Mar 08
Izabela Sikorska, (Poland)
28. Mar 08
Hans und Monika Meurer, (Frankfurt am Main, BRD)
28. Mar 08
LAVARDE Monique, (France)
28. Mar 08
Agata Kowalska, (Poland)
28. Mar 08
Mateusz Bugowski, (Poland)
28. Mar 08
Sergio Torres, (España)
28. Mar 08
conceicao gomes, (portugal)
28. Mar 08
Sylwia Siurek, (Poland)
28. Mar 08
Marion Bach, (Deutschland)
28. Mar 08
Carla Maria Assunção Casaca Santos, (Lisboa, PORTUGAL)
28. Mar 08
Myra Trainor, (Toronto, Canada)
28. Mar 08
Knud Lauridsen, (Switzerland)
28. Mar 08
Eckhard Heinrich, (Germany)
28. Mar 08
Werner Franz, (Deutschland)
28. Mar 08
Wolfgang Plum, (Monschau, Deutschland)
28. Mar 08
Ewa Chyłkowska, (Toruń, Poland)
28. Mar 08
Ingrid Wolf, (Fellen, Germany)
28. Mar 08
Ewa Kozłowska, (Poznań, Poland)
28. Mar 08
Franz Leuschner, (Germany)
28. Mar 08
Kozuszek Joanna, (Warsaw, Poland)
28. Mar 08
Rayana Erland, (Port Alberni, B.C., Canada)
28. Mar 08
Luke Parry, (Eastrington, United Kingdom of Great Britain)
27. Mar 08
Paul Gerard Robinson, (Preston, United Kingdom)
27. Mar 08
Adrian Krajewski, (Poland)
27. Mar 08
BOUCHER Marie, (France)
27. Mar 08
Frances Brady, (Toronto, Canada)
27. Mar 08
YISEL RODRIGUEZ, (MEXICO)
27. Mar 08
Shaun Coley, (London, UK)
27. Mar 08
Daria Głownia, (kraków, poland)
27. Mar 08
Margit Jung, (Gesten, Danmark)
27. Mar 08
Clarice Garvey, (Toronto, Canada)
27. Mar 08
DEFRESNE Emmanuelle, (LAVAUR, FRANCE)
27. Mar 08
Rainer Mandler, (Germany)
27. Mar 08
Christine Gebel, (Toronto, Canada)
27. Mar 08
Petra Vieten, (Germany)
27. Mar 08
peter hjuler tamsmark, (københavn, Danmark)
27. Mar 08
sara thetmark, (Århus C, Denmark)
27. Mar 08
Piotr Chańko, (LODZ, Poland)
27. Mar 08
Lasse Valgreen, (Denmark)
27. Mar 08
Milena Szyc, (Poland)
27. Mar 08
christina morgenthaler, (germany)
27. Mar 08
Anna Łempicka, (Falenty, Poland)
27. Mar 08
Neal Terry, (Newcastle upon Tyne, UK)
27. Mar 08
Bärbel Oftring, (Böblingen, Deutschland)
27. Mar 08
Allan Pedersen, (Koh Tao, Thailand)
27. Mar 08
Christine Cape, (Belleville, Canada)
27. Mar 08
Knut Sparhell, (Fredrikstad - Torp, Norway)
27. Mar 08
Doreen Datg, (Belleville, Canada)
27. Mar 08
Kellie La Bonty, (United States)
26. Mar 08
Attila HAJDÚ, (Budapest, Hungary)
26. Mar 08
Nina Svanborg, (Bøvlingbjerg, Denmark)
26. Mar 08
Ana Claudia Vaughan, (Comodoro Rivadavia. Chubut, Argentina)
26. Mar 08
Lizette Lassen, (København N., Denmark)
26. Mar 08
Deborah S Prater, (United States of America)
26. Mar 08
mette bauer, (Farum, Denmark)
26. Mar 08
Finn Byrum, (Fjerritslev, Denmark)
26. Mar 08
Ulrik Trolle Smed, (Koebenhavn, Denmark)
26. Mar 08
Bernd Rottluff, (Ottersberg, Deutschland)
26. Mar 08
Mariusz Skrzypczyński, (Reda, POLAND)
26. Mar 08
Susanne Massmann, (Potsdam, Germany)
26. Mar 08
John Kilcarr, (Portland, U.S.A.)
26. Mar 08
Thomas Sauerlaender, (Frankfurt am Main, Germany)
26. Mar 08
Eric Lavarde, (Germany)
26. Mar 08
Juan de la Serna, (Lima, Perú)
26. Mar 08
Piotr Mikosz, (near Rzeszów, Poland)
26. Mar 08
Norbu Lama, (Kathmandu, Nepal)
26. Mar 08
Wendy Constantinoff, (Bradford, UK)
26. Mar 08
Antje Friedrich, (Dresden, Germany)
26. Mar 08
Ulrich Leufen, (Berlin, Germany)
26. Mar 08
László Györbiró, (Kápolnásnyék, Hungary)
26. Mar 08
Zsuzsanna Hajdu, (Pázmánd, Hungary)
26. Mar 08
Vitéz Hajdú, (Hungary)
26. Mar 08
Grethe Gitz Christiansen, (Strib, Denmark)
26. Mar 08
Jytte Kristensen, (Fredericia, Danmark)
26. Mar 08
Jan Knus, (Danmark)
26. Mar 08
Dirk Pohlmann, (Kleinmachnow, Germany)
25. Mar 08
Agata Cholascinska, (Gdañsk, Poland)
25. Mar 08
Oliver Kehn Jensen, (Denmark)
25. Mar 08
Aleksandra Zagórska, (Kielce, Poland)
25. Mar 08
Stephanie Moll, (Germany)
25. Mar 08
Moira Marizzoni, (Italy)
25. Mar 08
Dragica Marinic, (Maribor, Slovenia)
25. Mar 08
Gry Elikofer, (København, Denmark)
25. Mar 08
Jan Olav Haugen, (STRØMMEN, Norge)
25. Mar 08
Tobias Benji Hansen, (København V, Denmark)
25. Mar 08
marijke schreurs, (brussels, belgium)
25. Mar 08
R.T. Hansen, (Berlin, Germany)
25. Mar 08
Ben Khumalo-Seegelken, (Huntlosen, Deutschland)
25. Mar 08
Lis Cajus Pedersen, (Fredericia, Danmark)
25. Mar 08
Christina Holton, (Denmark)
25. Mar 08
Martyna Stec, (Złotoryja, Polska)
25. Mar 08
Lindy Juul Jensen, (Danmark)
25. Mar 08
Michela Arcari, (Manerbio, italia)
25. Mar 08
Philipp Bammes, (Deutschland)
25. Mar 08
Jan Holm, (Årslev, Danmark)
25. Mar 08
Gábor Marosi, (Szekszárd, Hungary)
25. Mar 08
Marta Pypeć, (Poland)
25. Mar 08
Ania Pieciulko, (Gdynia, Poland)
25. Mar 08
Heike Eggers, (Drage / Elbe, Germany)
25. Mar 08
Majken Ingrid Sundahl, (Kgs.lyngby, Danmark)
25. Mar 08
Marion Rolle, (Germany)
25. Mar 08
Dorthe Madsen, (Danmark)
25. Mar 08
Thomas Audebo, (Denmark)
25. Mar 08
kosnikowski anouche, (paris, france)
25. Mar 08
Ingeborga Janikowska-Lipszyc, (Warsaw, Poland)
25. Mar 08
Jerzy J. Kawalec, (Mysłowice, Poland)
25. Mar 08
Mia Tys, (Mechelen, Belgum)
25. Mar 08
Pernille Vigsø Bagge, (Løgstør, Denmark)
25. Mar 08
Rikke Mohr Jørgensen, (Denmark)
25. Mar 08
Grethe Holm, (Nyborg, Danmark)
25. Mar 08
Agata Stafiej-Bartosik, (Pogorzel Warszawska, Poland)
25. Mar 08
Sabine Zimpel, (Gelsenkirchen, Germany)
25. Mar 08
Kasper Thede Anderskov, (Copenhagen, denmark)
25. Mar 08
jelena milovanovic, (serbia)
25. Mar 08
Tibor Palánkai, (Szeged, Hungary)
25. Mar 08
Christian Fischer, (Erfurt, Germany)
25. Mar 08
Mette Thomsen, (Frederiksberg C, Denmark)
25. Mar 08
Rineke Brouwer, (Odense SV, Denmark)
25. Mar 08
Laura Repper, (Brighton, UK)
25. Mar 08
Jan Nicolaisen, (København, Denmark)
25. Mar 08
Zsolt Zomborszky-Feher, (Nyiregyhaza, Hungary)
25. Mar 08
Sune Scherfig, (Skibby, Danmark)
25. Mar 08
Jarek Krempa, (Bradford, UK)
25. Mar 08
Stanislaw Mandrak, (Pollando)
24. Mar 08
Dorthe Mørch, (Denmark)
24. Mar 08
Kirsten Lindemann og Per Elowsson, (København NV, Denmark)
24. Mar 08
Anne Juul Jensen, (Marslev, Danmark)
24. Mar 08
Sara Nina Bollerup, (Denmark)
24. Mar 08
silvia dambmann, (limburg, germany)
24. Mar 08
Flemming Horsfeldt, (Hirtshals, Denmarkl)
24. Mar 08
Roseline Mourtier, (Metz, France)
24. Mar 08
Bente Vraa, (Copenhagen S, Denmark)
24. Mar 08
Anne Lundorff Jensen, (Odense NV, Danmark)
24. Mar 08
Anja Frydenlund Schou, (Copenhagen, Denmark)
24. Mar 08
Henrik Münzberger, (Aalborg, Danmark)
24. Mar 08
Michał Rudnicki, (Polska)
24. Mar 08
Marie Evald Østerby, (Odense, Denmark)
24. Mar 08
Andrzej Kuchta, (Poland)
24. Mar 08
Katarzyna Kanclerz, (Slupsk, Poland)
24. Mar 08
Malene Jeppesen, (Odense C, Denmark)
24. Mar 08
Delevaux Irène Marie, (Cannes, France)
24. Mar 08
Ricquebourg Jean-Claude, (DOUAI, FRANCE)
24. Mar 08
Torsten Stöckemann, (Deutschland)
24. Mar 08
BOURDETTE Michel, (France)
24. Mar 08
Roussillon Brigitte, (France)
24. Mar 08
Kinga Cislo, (Gdynia/Kathmandu, Poland/Nepal)
24. Mar 08
Hans Buuk, (Rostock, Germany)
24. Mar 08
Agnieszka J, (Poland)
23. Mar 08
David Buschmann, (Chemnitz, Deutschland)
23. Mar 08
Malan Jacobsen, (Vejen, Danmark)
23. Mar 08
Jorge Felino Pereira, (Odense N., Denmark)
23. Mar 08
Marco Ledesma Gastañadui, (Trujillo, Perú)
23. Mar 08
Eva Iris Nielsen, (Copenhagen, Denmark)
23. Mar 08
Claudine Sada, (USA)
23. Mar 08
Tina Sejbjerg, (Holland)
23. Mar 08
Zuzanna Afari, (Berlin, Germany)
23. Mar 08
Diana Pons Miras, (Duisburg, Deutschland)
23. Mar 08
Michel Pereira, (København S, Denmark)
23. Mar 08
Liw Larsen, (Copenhagen, Denmark)
23. Mar 08
roger tebb, (London, England)
23. Mar 08
Nila Vigil, (Peru)
22. Mar 08
Jim Edwards, (Bondi Junction, Australia)
22. Mar 08
Pia Nothlev, (Odense, Denmark)
22. Mar 08
Bartłomiej Bijok, (Katowice, Poland)
22. Mar 08
Branka Lisica, (Croatia)
22. Mar 08
Marta Bialecka, (Poland)
22. Mar 08
Anna Kuchta, (Opole, Poland)
22. Mar 08
Regina Kowalzick, (Germany)
22. Mar 08
Niels Henrik Knudsen, (Denmark)
22. Mar 08
Catherine Bell, (UK)
22. Mar 08
Erwin Lehrl, (Germany)
22. Mar 08
Marie Brandt Østerby Olesen, (Danmark)
22. Mar 08
Claudia Mendoza, (Colombia)
22. Mar 08
Carole Strong, (Australia)
21. Mar 08
guillermain michèle, (Lyon, France)
21. Mar 08
Małgorzata Korzeniecka, (Poland)
21. Mar 08
Marta Różnicka, (Poland)
21. Mar 08
Esben Hansen, (Rudkøbing, Danmark)
21. Mar 08
Sus Maabo, (København N., Danmark)
21. Mar 08
Oliver Hisecke, (Hannover, Germany)
21. Mar 08
Marta Komsta, (Poland)
21. Mar 08
Agnieszka Jazwinska, (Liverpool, UK)
21. Mar 08
Chris Mansergh, (Palm Beach, Australia)
21. Mar 08
Ursula Ruppert, (Germany)
21. Mar 08
Anna Sołomiewicz, (Poland)
21. Mar 08
Simon Wedege Petersen, (Aalborg, Denmark)
21. Mar 08
Georg Hasse, (Weimar, Germany)
21. Mar 08
Kamil Kłos, (Poland)
21. Mar 08
Emily Shipman, (United States)
21. Mar 08
Darek Kostanek, (Poland)
20. Mar 08
katja steinbrück, (germany)
20. Mar 08
Michal Szczechura, (Bielsko-Biala, Poland)
20. Mar 08
Lars Hiort Behrmann, (København S, Danmark)
20. Mar 08
Micael Castor, (Gislev, Danmark)
20. Mar 08
ALECH Florie, (FRANCE)
20. Mar 08
Mads Hutters, (Niveroed, Denmark)
20. Mar 08
Michał Wolny, (Poland)
20. Mar 08
JØRGEN CHR. BANG, (DENMARK)
20. Mar 08
Ernalise Royer, (Copenhagen, Denmark)
20. Mar 08
anne lindegaard, (denmark)
20. Mar 08
Elisabeth Sitte-Zöllner, (Wien, Österreich)
20. Mar 08
Flaminia Brigante Colonna, (Italy)
20. Mar 08
Meyer Anja, (Hannover, Germany)
20. Mar 08
Mogens Bertelsen, (Denmark)
20. Mar 08
Aneta Pączek, (Rodaki, Poland)
20. Mar 08
Kim Obeling Johannsen, (Kbh NV, Denmark)
20. Mar 08
Justyna Szkutnik, (Warsaw, Poland)
20. Mar 08
Michael Jensen, (Galten, Danmark)
20. Mar 08
Alexandra Höfenstock, (Wien, Österreich)
20. Mar 08
bruna raffini mallai, (milano, italy)
20. Mar 08
Magda Biejat, (Warsaw, Poland)
20. Mar 08
Roland Patulny, (Augsburg, Deutschland)
20. Mar 08
Maciej Krzemiński, (Poland)
20. Mar 08
Jonas Dølsted, (Kbh N, Danmark)
20. Mar 08
Monika Groszyk, (Legionowo, Poland)
20. Mar 08
mag b, (Poland)
20. Mar 08
Ute Schenk, (Hamburg, Germany)
20. Mar 08
Kamila Kurkiewicz, (Warsaw, Poland)
20. Mar 08
Magda Bergmann, (Poland)
20. Mar 08
Oleg Pawliszcze, (Poland)
20. Mar 08
Tymoteusz Wołodźko, (Warsaw, Poland)
20. Mar 08
Monika Wielguszewska, (Poland)
19. Mar 08
massimo cittadini, (italy)
19. Mar 08
polly martine, (la Mure, france)
19. Mar 08
Zuzanna Wojcinska, (Warsaw, Poland)
19. Mar 08
Jakub Romaniuk, (Warsaw, Poland)
19. Mar 08
DEBAS CATHERINE, (FRANCE)
19. Mar 08
wojciechowska emilia, (poland)
19. Mar 08
raffaella formenti, (italia)
19. Mar 08
Stefan Wolters, (Hannover, Deutschland)
19. Mar 08
Thomas Bred, (Danmark)
19. Mar 08
Dorota Kałużyńska, (Warsaw, Poland)
19. Mar 08
Christoffer Jørgensen, (Denmark)
19. Mar 08
Ewa Hornich, (Warsaw, Poland)
19. Mar 08
Mogens Carstensen, (København, Danmark)
19. Mar 08
李耀基 Li Yiu Kee, (香港 Hong Kong)
19. Mar 08
Margit Knapp, (Stegersbach, Austria)
19. Mar 08
Andrzej Kubik, (Częstochowa, Poland)
19. Mar 08
Karen Pelletier, (Whitehorse, YT, Canada)
18. Mar 08
Tittin Foss-Haneborg, (Aurskog, Norge)
18. Mar 08
Jolanta Patalas, (Poland)
18. Mar 08
Yonatan Calderon, (Israel)
18. Mar 08
Rainer Borsdorf, (Deutschland)
18. Mar 08
Daniel Arpin, (Halifax, Canada)
18. Mar 08
davide petronici, (italy)
18. Mar 08
Antonella Diana, (Ringkøbing, Denmark)
18. Mar 08
Michal Ostrowski, (Poland)
18. Mar 08
Kinga Dyszerowicz, (Poland)
18. Mar 08
Jørgen Hermann, (Bryrup, Danmark)
18. Mar 08
Robert Gołaszewski, (Warszawa, Poland)
18. Mar 08
Ulrich Töpfer, (Meiningen, Deutschland)
18. Mar 08
Agata Harrer, (Wien, Österreich)
18. Mar 08
Nina C. Grandin, (Hamburg, Deutschland)
18. Mar 08
Anka Woźniak, (Warszawa, Poland)
18. Mar 08
Fiebig Carolin, (Germany)
18. Mar 08
Joanna Kistela, (Wroclaw, Poland)
18. Mar 08
Tomek Rymarz, (Poland)
18. Mar 08
Michal Sikora, (Jastrzebie Zdroj, Poland, Polska)
18. Mar 08
Mateusz Loskot, (Strzelce Opolskie, Poland)
18. Mar 08
Jason Garman, (New Zealand)
18. Mar 08
Marek Tyniec jr, (Kraków, Polska)
17. Mar 08
Nikolaj Gadegaard Thuesen, (Ulboelle, Denmark)
17. Mar 08
Lara Spieker, (Deutschland)
17. Mar 08
Anna Dooley, (Valor, Spain)
17. Mar 08
Agnieszka Kozyra, (Poland)
17. Mar 08
Paweł Majka, (Krakow, Poland)
17. Mar 08
Mike Bevz, (Denmark)
17. Mar 08
Guido Carl, (Lorsch, Deutschland)
17. Mar 08
Ludmila Kukulova, (Slovakia)
17. Mar 08
Christian Friis Bach, (Veksø Sj., Danmark)
17. Mar 08
Armelle ALQUIER - DESPRES, (LAURET, France)
17. Mar 08
Sebastian Ścigalski, (Poland)
17. Mar 08
Paul Cullen, (New Zealand)
17. Mar 08
Dimitri Hardorff, (Danmark)
17. Mar 08
Plamadeala Doina, (Italy)
17. Mar 08
Anne Barkholt Fruelund, (Kgs. Lyngby, Denmark)
16. Mar 08
Krzysztof Gendarz, (Poland)
16. Mar 08
Inken Titz, (Germany)
16. Mar 08
Markus Link, (Deutschland)
16. Mar 08
Łukasz Dziuba, (Legnica, Legnica)
16. Mar 08
Izabella Pajonk, (KRAKOW, POLAND)
16. Mar 08
Yoav Sapir, (Israel)
16. Mar 08
margit lund-cramer, (odense c, danmark)
16. Mar 08
esben mourier, (københavn ø, Denmark)
16. Mar 08
Anna Gajek, (Opole, Poland)
16. Mar 08
Nele Lund Sattrup, (Århus C, danmark)
16. Mar 08
Nele Sattrup, (Århus, danmark)
16. Mar 08
Nele Lund Sattrup, (Århus C, danmark)
16. Mar 08
Ole Ry, (Brovst, Brovst)
16. Mar 08
Marcin Gajos, (Opole, Polska)
16. Mar 08
Tomasz Zielinski, (Poland)
16. Mar 08
françoise gaeremynck, (belgium)
15. Mar 08
Karen Østergård, (Risskov, Denmark)
15. Mar 08
Hans Skytte, (Ishøj, Danmark)
15. Mar 08
Finn Damgaard Andersen, (Denmark)
15. Mar 08
Beniamin Wacławik, (Poland)
15. Mar 08
Margarethe Padysz, (Germany)
15. Mar 08
Susanne Krogh, (Odense C, Danmark)
15. Mar 08
Susanne Andrés, (Brovst, Denmark)
15. Mar 08
Rikke Højland, (Denmark)
15. Mar 08
PLAUT Manon, (Orléans, FRANCE)
15. Mar 08
leitner kathrin, (Germany)
15. Mar 08
Monika Gorka, (Kwidzyn, Poland)
15. Mar 08
Ewa Koziarz, (Denmark)
15. Mar 08
Dr. Esther Pfeil, (Siegen, Germany)
15. Mar 08
Uta Meiß, (Siegen, Germany)
15. Mar 08
margit andersen, (thisted, danmark)
15. Mar 08
Dave Franke, (Canada)
14. Mar 08
Dr. Eva Waldschütz, (Germany)
14. Mar 08
Mogens Maagaard, (Denmark)
14. Mar 08
Ramraj Ulrich Löwe, (Mörlenbach, Germany)
14. Mar 08
Felix Konrad, (Neckarsteinach, Germany)
14. Mar 08
Met`Marie Eskesen Lambers, (DK)
14. Mar 08
Mogens Ejby Poulsen, (Frederiksberg, Danmark)
14. Mar 08
Morten F-W, (Randers, Denmark)
14. Mar 08
Christina Prang, (Kolding, Danmark)
14. Mar 08
Gabi Roth, (Hamburg, Germany)
14. Mar 08
Ralf Keller, (Düsseldorf, Deutschland)
14. Mar 08
Pascal Roy, (Rozynka, Poland)
13. Mar 08
Rasmus D. Bentzen, (Helsingør, Denmark)
13. Mar 08
Katinka Svale, (Odense, Denmark)
13. Mar 08
Werner Steppuhn, (Sankt Augustin, Deutschland)
13. Mar 08
Michael Vesterskov, (Ledøje, Danmark)
13. Mar 08
Marcia Tavernese, (Canada)
13. Mar 08
Dr Caroline Lucas MEP, (Brussels, Belgium)
13. Mar 08
Marianne Christine Andersen, (Skive, Denmark)
13. Mar 08
Ulla Rasmussen, (Haywards Heath, England)
13. Mar 08
marcin stolarski, (Warsaw, Poland)
13. Mar 08
Marianne Lund Flaunoe, (Denmark)
13. Mar 08
Simon Holland-Bak, (Kolding, Danmark)
13. Mar 08
Torben Thorø Juhl, (Holstebro, Denmark)
13. Mar 08
Dario Pizzano, (Duderstadt, Deutschland)
13. Mar 08
Elvira Reimnitz, (Springe, Deutschland)
13. Mar 08
Solveig Weinkouff, (Roedovre, Denmark)
13. Mar 08
Inge Danø, (Nykøbing, Danmark)
13. Mar 08
Philipp Gliesing, (Pößneck, Deutschland)
12. Mar 08
Esplanaden Gallery, (Copenhagen, Denmark)
12. Mar 08
Albert Steinhauser, (Wien, Austria)
12. Mar 08
Ine Frencken, (The Netherlands)
12. Mar 08
Johannes Breitwieser, (Deutschland)
12. Mar 08
uwe darius, (nürnberg, deutschland)
12. Mar 08
Doris von der Felsen, (Darmstadt, Deutschland)
12. Mar 08
Marlene Wienold, (Deutschland)
12. Mar 08
Ursula Oestreich, (Neu-Anspach, Deutschland)
12. Mar 08
Anne Rößner, (Nürnberg, Germany)
12. Mar 08
Ewa Grądzka, (Lodz, Poland)
12. Mar 08
Susan Neighbour, (Australia)
12. Mar 08
Lara Luetticken, (South Africa)
12. Mar 08
Christian Handberg Clift, (Danmark)
12. Mar 08
Teddi Clift, (Odense, Danmark)
12. Mar 08
Rie Hansen, (Nørskovlund, Danmark)
11. Mar 08
Agusti Piñol, (Sabadell, Espanya)
11. Mar 08
Nina Althoff, (Berlin, Germany)
11. Mar 08
Villy Elmann Nielsen, (dk)
11. Mar 08
Tom Levold, (Deutschland)
11. Mar 08
bettina steinbach, (offenbach, germany)
11. Mar 08
Brian Jensen Felde, (Århus, Danmark)
11. Mar 08
Herbert Wittl, (Germany)
11. Mar 08
Ben Oquist, (Canberra, Australia)
10. Mar 08
John Hart, (Roskilde, Danmark)
10. Mar 08
Ulrich Pflugstert, (Kollow, Germany)
10. Mar 08
Geertjan Wielenga, (Prague, Czech Republic)
10. Mar 08
Henrik Hadsund, (DK)
10. Mar 08
Emily Pitt, (Denmark)
10. Mar 08
Esbern Skovgaard, (Odense, Denmark)
10. Mar 08
Madina Parmach - Nooristani, (Denmark)
10. Mar 08
Lis Randi Sørensen, (Nykøbing Sj., Denmark)
10. Mar 08
Tine Walther Grøndahl, (Danmark)
10. Mar 08
Børge Højlund Jensen, (Viborg, Danmark)
10. Mar 08
HECTOR CENDEJAS CRUZ, (HOUSTON TEXAS, E.U.A.)
10. Mar 08
Anna Bjerre, (Struer, Danmark)
10. Mar 08
bente fog, (danmark)
10. Mar 08
Jon Wessel-Aas, (Oslo, Norge)
10. Mar 08
Bente Kjærsgård Hansen, (Odense nv, Dk)
10. Mar 08
Peter Grenaa, (Rørvig, Danmark)
10. Mar 08
Lynette Payne, (Australia)
09. Mar 08
Magda Drwięga, (Cracov, Poland)
09. Mar 08
suad alhalwachi, (dubai, united arab emirates)
09. Mar 08
Joanna Anna Wieckowska, (Warsaw, Poland)
09. Mar 08
Lars Bosted, (Odense c, Danmark)
09. Mar 08
flemming olsen, (nibe, danmark)
09. Mar 08
J.F.Fl. Jensen, (Svendborg, Danmark)
09. Mar 08
Sussie Sandra Suhr, (Vedbæk, Danmark)
09. Mar 08
Lise-Lotte Gümoes, (Frederiksberg, Denmark)
08. Mar 08
BERNARD Céline, (ORANGE, FRANCE)
08. Mar 08
Christina Frederiksen, (Danmark)
08. Mar 08
Julie Baggestrøm Bech, (Odense N, Danmark)
08. Mar 08
Lis Ann Bernhard, (Hillerød, Danmark)
08. Mar 08
Nikolaj Herting Olsen, (Kolding, Danmark)
08. Mar 08
Miguel Padula, (Buenos Aires, Argentina)
08. Mar 08
GIRAUD Thierry, (MATOUR, FRANCE)
08. Mar 08
Randi Ringtved, (Danmark)
08. Mar 08
Hanne Nielsen, (Danmark)
08. Mar 08
Johannes Asmund Hansen, (Ollerup, Denmark)
08. Mar 08
Birgit Ridder-Jensen, (Horsens, Danmark)
08. Mar 08
Anders Bjørn, (Denmark)
08. Mar 08
Kirsten Fauken, (Gedved, Denmark)
08. Mar 08
Nora Christensen, (Danmark)
08. Mar 08
Anne Veileborg, (Roskilde, Denmark)
08. Mar 08
Hanne Nielsen, (aalborg, Danmark)
08. Mar 08
Inger Kofod Petersen, (Sorø, Danmark)
08. Mar 08
Helle Jensen, (Denmark)
08. Mar 08
Hanne Miriam Larsen, (Aarhus, Denmark)
08. Mar 08
Hanne Gammelgaard Larsen, (Danmark)
08. Mar 08
Jette Møller Rasmussen, (Odense NØ, Denmark)
08. Mar 08
Gitte Hadrup, (Esbjerg, Danmark)
08. Mar 08
Inger Marie Lund, (Denmark)
08. Mar 08
hanne nielsen, (D.K.)
08. Mar 08
Jon Krog, (Denmark)
08. Mar 08
Birgitte Videbaek, (dk)
08. Mar 08
ELLA BILTOFT, (ESBJERG, DANMARK)
08. Mar 08
Ina Maretti Leiberg, (Denmark)
08. Mar 08
Synnøve Traasdahl, (Morud, Danmark)
08. Mar 08
Birthe Hesselager, (Farum, Denmark)
08. Mar 08
STUART WEIGHT, (Birminghan, England)
08. Mar 08
hanne juul holm, (danmark)
08. Mar 08
Niels Stæhr, (Skanderborg, Denmark)
08. Mar 08
torben e. mortensen, (DK)
08. Mar 08
Michael Larsen, (Denmark)
08. Mar 08
Erik Haaest, (Lundeborg, Hesselager)
08. Mar 08
Anne Below Stenkjær, (København S, Denmark)
08. Mar 08
aksel madum, (espergærde, denmark)
08. Mar 08
Ingrid Nielsen, (Frederikssund, Denmark)
08. Mar 08
GIRAUD Thierry, (MATOUR, FRANCE)
08. Mar 08
Thomas Bilgram, (Københaven NV, Denmark)
08. Mar 08
Britta Daugaard, (Denmark)
08. Mar 08
Kirja Kongsbak, (Dragør, Danmark)
08. Mar 08
jesn testesen, (danamar)
08. Mar 08
Tomas Oszlar, (Rødovre, Danmark)
08. Mar 08
Pia Madsen, (Roenne, Denmark)
08. Mar 08
Michael Østergaard, (København S., DK)
08. Mar 08
Michaela Guzman, (Espergaerde, Denmark)
08. Mar 08
GIRAUD Thierry, (MATOUR, FRANCE)
08. Mar 08
Kjersti Fjeldstad, (Oslo, Norge/Norway)
08. Mar 08
Karl H. Bornhøft, (Hjørring, Danmark)
08. Mar 08
Linda F, (NEW ZEALAND)
08. Mar 08
susanne rasmussen, (københavn, danmark)
08. Mar 08
Gosia Witkowska, (Gdańsk, Polska)
08. Mar 08
PETITDEMANGE REMY, (TRUYES, FRANCE)
08. Mar 08
Anne Josephsen, (Copnehagen, Denmark)
08. Mar 08
sigrid jørgensen, (dk)
08. Mar 08
milosz kruczek, (polska, Warszawa)
08. Mar 08
Kaj Andersen, (Søndersø, DK)
08. Mar 08
Joanna Bieńkowska, (Warsaw, Poland)
08. Mar 08
Alicja Frimark, (Poland)
08. Mar 08
Johnny Jessen, (Danmark)
08. Mar 08
Elisabeth Lange, (København, Denmark)
08. Mar 08
Jørgen Teller, (Danmark)
08. Mar 08
Søren Caspersen, (Stenstrup, Danmark)
08. Mar 08
birthe witt jason, (brabrand, danmark)
08. Mar 08
Tommy Bæk Torpegaard, (Denmark)
08. Mar 08
Andreas Dybkjær, (Copenhagen, Danmark)
08. Mar 08
Anne-Lis Nørgaard Kristensen, (København N, Danmark)
08. Mar 08
Lisbeth Elbæk Pedersen, (Silkeborg, Dk)
08. Mar 08
Anne Jørgensen, (Odense, Danmark)
08. Mar 08
ole vagn larsen, (Denmark)
08. Mar 08
Hanne Hansen, (Helsingoer, Denmark)
08. Mar 08
Michael Mansdotter, (Aalborg, Denmark)
08. Mar 08
Ole Dithmer, (Vedbaek, Danmark)
08. Mar 08
Lasse Tajmer, (Denmark)
08. Mar 08
Birgitte Skriver Møller, (Svendborg, Danmark)
08. Mar 08
Eva Kreutzfeldt, (Snekkersten, Denmark)
08. Mar 08
dorte schmidt-nielsen, (vissenbjerg, denmark)
08. Mar 08
Nils Knudsen, (Odense M, Danmark)
08. Mar 08
Lena quisten, (Lejre, Danmark)
08. Mar 08
lise lyngby, (svendborg, danmark)
08. Mar 08
de massia, (paris, france)
08. Mar 08
Basse Jens Dam, (Hvidovre, Danmark)
08. Mar 08
Annie Kottal, (Dalby, DK)
08. Mar 08
Peter Kofoed, (Charlotenlund, Denmark)
08. Mar 08
Mette Rønnelund, (Denmark)
08. Mar 08
Pia Lundfos, (V.Skerninge, Danmark)
08. Mar 08
Agnieszka Golczynska Grondas, (Lodz, Poland)
08. Mar 08
Marek Grondas, (Lodz, Poland)
08. Mar 08
Peter verner Bundesen, (Odense S, Denmark)
08. Mar 08
Steen Thomsen alias Steen T, (Danmark)
08. Mar 08
Marry Try, (Taiwan)
08. Mar 08
Camilla Wanscher, (København V, Danmark)
08. Mar 08
Annette Risborg Damstoft, (København, Denmark)
08. Mar 08
Robert P S Gunter, (Australia)
08. Mar 08
BODIL STEIN, (FREDERIKSEBRG, DANMARK)
08. Mar 08
Rex clemen, (hundested, denmark)
08. Mar 08
hanne Swanhilde clemen, (helsingør, danmark)
08. Mar 08
Swanhilde Hansen, (helsingør, danmark)
08. Mar 08
inger marie mosbak, (grækenland)
08. Mar 08
sanne rubinke, (odder, denmark)
08. Mar 08
Mikkel Nordsted, (Helsinge, Danmark/Denmark)
08. Mar 08
Katarzyna Mroczkowska, (Wrocław, Poland)
08. Mar 08
johny terp andersen, (gilleleje, danmark)
08. Mar 08
Amanda Sølvhøj, (Copenhagen, Denmark)
08. Mar 08
inaluk Fleischer, (Odense C, Danmark)
08. Mar 08
Mickey Ølholm, (Ballerup, Danmark)
08. Mar 08
margrit maria christensen, (helsinge, danmark)
08. Mar 08
Richard Vincent Salsbury, (Årslev, Danmark)
08. Mar 08
Erland Kold, (Gnosjö, Sverige)
08. Mar 08
Hlín Snorradóttir, (Danmark/Island)
08. Mar 08
ulla marie andersen, (gilleleje, danmark)
08. Mar 08
Signe Galschiot, (London, United Kingdom)
08. Mar 08
jayne poland, (london, England)
07. Mar 08
Finn Torben Dybvald, (Brøndby Strand, Danmark)
07. Mar 08
Peter Christoffersen, (Rødovre, Denmark)
07. Mar 08
Chris Handberg, (Højslev, Denmark)
07. Mar 08
Ole Busck, (Nibe, Danmark)
07. Mar 08
Tanja Schjellerup, (Holbæk, Danmark)
07. Mar 08
niels mosbak, (grækenland)
07. Mar 08
inger-marie mosbak, (grækenland)
07. Mar 08
Kathrine Fjendbo Jørgensen, (Kbh N, Denmark)
07. Mar 08
Stanisław Kubiak, (Komorów, Poland)
07. Mar 08
Kim Svalebech Holm, (København, Danmark)
07. Mar 08
Peder Hjort-Madsen, (Copenhagen, Denmark)
07. Mar 08
Kristoffer Thurøe, (Denmark)
07. Mar 08
Preben Peyk Jensen, (Ejby, Denmark)
07. Mar 08
Hauke Jannsen, (danmark)
07. Mar 08
Jarl Lundin Jensen, (Lyngby, Denmark)
07. Mar 08
charlotte lindegaard, (Odense s, danmark)
07. Mar 08
Monika Hedberg, (Karup J, Denmark)
07. Mar 08
Kaj Nielsen, (Hammel, Danmark)
07. Mar 08
Inger Millard, (Ry, Danmark)
07. Mar 08
marianne tobiesen, (kerteminde, denmark)
07. Mar 08
Ronni Christiansen, (Rødekro, Denmark)
07. Mar 08
Susanne Stender Nielsen, (Gentofte, Danmark)
07. Mar 08
Bryan Pulham, (Waitakere City, New Zealand)
07. Mar 08
Karin Jørgensen, (Danmark)
06. Mar 08
Emilie Kaatmann, (Danmark)
06. Mar 08
Conny Elizabeth Lauesen, (Langeskov, Danmark)
06. Mar 08
palle lundstrøm, (frederiksberg c, danmark)
06. Mar 08
Palle Nielsen, (Odense, Denmark)
06. Mar 08
ole blok johansen, (munkebo, danmark)
06. Mar 08
Birgitte Wend Hansen, (Svendborg, Danmark)
06. Mar 08
Alexandra Letkiewicz, (Wrocław, Poland)
06. Mar 08
Niels Lindegaard, (Rødovre, Danmark)
06. Mar 08
Nils Knudsen, (Odense M, Danmark)
06. Mar 08
Joanne Dekker, (Netherlands)
06. Mar 08
Lone Jacobsen, (Copenhagen, Denmark)
06. Mar 08
Beth Hau, (Danmark)
06. Mar 08
Torben Estermann, (Malmø, Sverige)
06. Mar 08
Niels Henrik Hooge, (København, Danmark)
06. Mar 08
Max Madsen, (Hadsten, Denmark)
06. Mar 08
Klaus Ebbesen, (Hørsholm, Denmark)
06. Mar 08
Anne Marie Jensen, (Copenhagen oe, Denmark)
06. Mar 08
flemming olsen, (924o nibe, danmark)
06. Mar 08
Flemming Bjerg, (5000 Odense C, DK)
06. Mar 08
Rakel Helmsdal, (Tórshavn, Føroyar)
06. Mar 08
Hanne Biben Mortensen, (Rudkøbing, Danmark)
06. Mar 08
Jan Jensen, (Asperup, Danmark)
06. Mar 08
Anja Skov Nielsen, (København, Danmark)
06. Mar 08
Susan Skogstad, (Helsingør, Danmark)
06. Mar 08
Bente Lorentzen, (Danmark)
06. Mar 08
Lisbeth Normand, (Danmark)
06. Mar 08
Harry Frøsig Bruun, (Svendborg, Denmark)
06. Mar 08
Susanne Kaatmann, (Danmark)
06. Mar 08
Lykke Jennet Jørgensen, (DK)
06. Mar 08
Annie Sten, (Odense M, Danmark)
06. Mar 08
Elizh Maria Hansen, (Denmark)
06. Mar 08
marie berthelsen, (Roskilde, Denmark)
06. Mar 08
Simon Bauer, (Copenhagen, Denmark)
06. Mar 08
Bo Magnussen, (Århus V, Danmark)
06. Mar 08
Helle Wisbech Sørensen, (Danmark)
06. Mar 08
Cathie Peters, (Waitakere, New Zealand)
06. Mar 08
Anne Øhrgaard, (Vordingborg, Danmark)
06. Mar 08
susan tresha frances, (lismore nsw, australia)
06. Mar 08
Bjørn Lilleris Rasmussen, (Odense, Danmark)
05. Mar 08
Anja Christine Simonsen, (Danmark)
05. Mar 08
Søren Møller Andersen, (Glamsbjerg, Danmark)
05. Mar 08
Sven Primdal, (Skals, Danmark)
05. Mar 08
Peder Skov Pedersen, (Kolding, Danmark)
05. Mar 08
Gitte Sønderhousen, (Værløse, Denmark)
05. Mar 08
Susan Fredlund, (Odense, Denmark)
05. Mar 08
Lene Junker, (Odense C, Denmark)
05. Mar 08
Niels Henrik Arendt, (Haderslev, Denmark)
05. Mar 08
Bjørn Christensen, (Valby, Denmark)
05. Mar 08
Ejnar Zacho Rath, (Danmark)
05. Mar 08
Lena Ebsen, (Esbjerg, Danmark)
05. Mar 08
Christian Christensen, (Esbjerg, Danmark)
05. Mar 08
Ralf Christensen, (Denmark)
05. Mar 08
Anders Brandt, (Augustenborg, Danmark)
05. Mar 08
Anette Lange, (Gislev, Denmark)
05. Mar 08
Rosie Scott, (Australia)
05. Mar 08
Audrey van Ryn, (Auckland, New Zealand)
05. Mar 08
susanne rasmussen, (københavn, danmark)
04. Mar 08
Bonnie Nymann, (Copenhagen, Denmark)
04. Mar 08
James Gorman, (USA)
03. Mar 08
René H. Olsvig Schmidt, (Denmark)
02. Mar 08
Lotte Haubart Nielsen, (Svendborg, Danmark)
02. Mar 08
PETER RIDDERVOLD PETERSEN, (DANMARK-DENMARK)
02. Mar 08
Jannie Bendix Hansen, (Frederiksberg, Danmark)
01. Mar 08
Renè Seidelmann, (Nordborg, Danmark)
29. Feb 08
Amanda Maria Gomez, (U.S.A.)
29. Feb 08
Maria Junghans, (Denmark)
28. Feb 08
Kristjan Lundin, (Denmark)
28. Feb 08
Arjen van der Valk, (Utrecht, The Netherlands)
28. Feb 08
Sofie Ladegaard Jacobsen, (Danmark)
28. Feb 08
Piotr S, (Poland)
28. Feb 08
Jone Green, (Hong Kong, China)
27. Feb 08
Thomas Lindberg, (København V., Danmark)
27. Feb 08
Jan Ruhne Skytte, (Århus V., Danmark)
27. Feb 08
Michael Vinther Andersen, (Ansager, Denmark)
27. Feb 08
Johnny Jensen, (Denmark)
26. Feb 08
Wojciech Mazan, (Poland)
25. Feb 08
carmen tarsitano, (Buenos Aires, Argentina)
25. Feb 08
Anna Piotrowska, (Lodz, Poland)
25. Feb 08
Lars Andersen, (høng, danmark)
25. Feb 08
Tenzin Palzom, (Berkeley, United States)
25. Feb 08
Bella Boelsgaard, (Århus, Denmark)
25. Feb 08
Delorme David, (Blois, France)
24. Feb 08
Bruce R. Crisp, (Ottawa, Canada)
24. Feb 08
Zuzanna Dłużniewska, (Poland)
24. Feb 08
Juliet Christensen, (Danmark)
23. Feb 08
Anna Błaszkiewicz, (Rybnik, Poland)
23. Feb 08
Palle Hallum Holst, (København Ø, Danmark)
23. Feb 08
Marta Kolodziejczyk, (Zielona Gora, Poland)
22. Feb 08
Gemma Blanken, (The Netherlands)
22. Feb 08
Gemma Sobrino, (Pekin, China)
21. Feb 08
Jedrzej Raczynski, (Bobolice, Poland)
21. Feb 08
Bauke de Vries, (Groningen, The Netherlands)
21. Feb 08
Elin K. Graversen, (Fredericia, Danmark)
21. Feb 08
Jonna Bødskov, (Bryrup, Danmark)
21. Feb 08
Pia Hornum, (Fredericia, Danmark)
20. Feb 08
Sten Christensen, (Kolding, Danmark)
20. Feb 08
John Ekebjærg Jakobsen, (Valby, Denmark)
20. Feb 08
Hanne Ishøy, (Århus C, Danmark)
20. Feb 08
Margo Haig, (Glendale WI, USA)
20. Feb 08
pernille frahm, (København K, Danmark)
19. Feb 08
Lisa Liu, (NYC, USA)
19. Feb 08
Serge-Henri Bouvet, (Tokyo, Japon)
19. Feb 08
Bourbon Franck, (Lyon, France)
18. Feb 08
Grethe Sørvig, (Copenhagen,, Denmark)
17. Feb 08
Trine Lundø Graversen, (Danmark)
17. Feb 08
Winnie Andersen, (Frederikssund, DK)
17. Feb 08
Kirsten Seeger, (Østermarie, Danmark)
17. Feb 08
Morten Mønnike-Hald, (Aalborg, Denmark)
17. Feb 08
carsten seeger, (østermarie, Danmark)
17. Feb 08
Karin Lorentzen, (Odense C, Danmark)
16. Feb 08
Helle Lundsteen, (Vanløse, DK)
15. Feb 08
Pia Qu Hyrland, (Kbh NV, Denmark)
15. Feb 08
Rasmus Tander, (Denmark)
15. Feb 08
Per Fosgrau Johnsen, (Frederiksberg, DK)
15. Feb 08
KWIS ITAL, (FRANCE)
15. Feb 08
inge k. juul, (DK)
14. Feb 08
Thomas R O`Shea, (st petersburg, United States)
14. Feb 08
Kevin Southwell, (Dragør, Danmark)
14. Feb 08
Samuel hernandez, (Puerto la Cruz, Venezuela)
13. Feb 08
Allan Hansen, (Horsens, Denmark)
13. Feb 08
Evu Mahncke, (Jægerspris, Danmark)
12. Feb 08
Inge Pedersen, (Mårslet, Denmark)
12. Feb 08
Hanne Vensild, (Rønne, DK)
12. Feb 08
Gert Laursen, (Odense C, Denmark)
12. Feb 08
annette ihle, (gudhjem, danmark)
12. Feb 08
Niels Schaeffer Hansen, (DK)
12. Feb 08
Jadwiga Ravnbøl, (Frederiksberg C, Danmark)
12. Feb 08
Didde Mohr, (Denmark)
12. Feb 08
Lise Kamp Dahlerup, (Virum, Denmark)
11. Feb 08
Lise Kamp Dahlerup, (Virum, Denmark)
11. Feb 08
Knud Sandbæk Nielsen, (Copenhagen, Denmark)
11. Feb 08
Rouzeau Camille, (Rueil Malmaison, France)
11. Feb 08
Grethe Zuccarello, (Denmark)
11. Feb 08
Frank Jerichau, (Ringsted, Danmark)
11. Feb 08
Niels Peter Nielsen, (Danmark)
11. Feb 08
Stephen Svendsen, (Haderslev, Danmark)
11. Feb 08
kit kobberø johansen, (skårup, denmark)
10. Feb 08
Finn Lorenz Nielsen, (Danmark)
10. Feb 08
Scarlet Daniel, (Dragør, Danmark)
10. Feb 08
Bodil Mærsk, (Odense C, Denmark)
10. Feb 08
Leif Bork Hansen, (Lyngby, Denmark)
10. Feb 08
Else Rydahl, (Århus C, Danmark)
10. Feb 08
Jérôme Feys, (Paris, France)
10. Feb 08
agnete lunddahl jensen, (københavn, DK)
10. Feb 08
Henriette Lindeburg, (copenhagen, Denmark)
09. Feb 08
Bo Juul Jensen, (Denmark)
09. Feb 08
Ingrid Nielsen, (Frederikssund, Denmark)
09. Feb 08
Ritamia Salling, (Denmark)
09. Feb 08
Tom Simonsen, (Auning, Danmark)
08. Feb 08
Katrine Thuesen, (Nærum, Danmark)
08. Feb 08
Malene Kubstrup Nelausen, (København NV, Denmark)
08. Feb 08
Isabella Jeanette Coco Jørgensen, (Rønne, Danmark)
08. Feb 08
Gry Krogager Lund, (Danmark)
08. Feb 08
Vibe Krogager, (København, Denmark)
08. Feb 08
Anders Heding, (København, Denmark)
08. Feb 08
Høje-Taastrup Billedskole, (Taastrup, DK)
08. Feb 08
Peter Svarre, (Copenhagen K, Denmark)
08. Feb 08
Ole Udsholt, (København NV, Danmark)
08. Feb 08
Jørgen Spodsberg, (Esbjerg, Danmark)
08. Feb 08
Jeanne Toxværd, (Charlottenlund, Denmark)
08. Feb 08
Kim Vesterager, (Karup J, Danmark)
08. Feb 08
Dorte Lundbak Kristensen, (Hillerød, Danmark)
08. Feb 08
Charlotte Wulff Kreipke, (Helsingør, Danmark)
07. Feb 08
lilian søgard wogensen, (Haderslev, Denmark)
07. Feb 08
Bodil Strandby, (Ulfborg, DK)
07. Feb 08
Britt Haarder, (Denmark)
07. Feb 08
Ella Biltoft, (Esbjerg, Danmark)
07. Feb 08
Gitte D, (Frederiksberg, Danmark)
07. Feb 08
Peter Kyhn, (Hörby, Sweden)
07. Feb 08
Rikke Hoelgaard Andersen, (Copenhagen V, Denmark)
07. Feb 08
Eva Bjørn, (Esbjerg V, Danmark)
07. Feb 08
Ian de Reybekill, (Denmark)
07. Feb 08
Reinar Jensen, (Slangerup, DK)
07. Feb 08
Karen Rosalina Andersen, (Danmark)
07. Feb 08
Marianne Mølgaard, (Denmark)
07. Feb 08
Poul Otto Gam, (Hilleroed, Denmark)
07. Feb 08
Kjeld Dall, (Silkeborg, Denmark)
07. Feb 08
Ulla Dall, (Silkeborg, Denmark)
07. Feb 08
Nanna Hedegaard Andersen, (Fanø, Danmark)
07. Feb 08
Julian Leander, (Gentofte, Danmark)
07. Feb 08
LEGARDEUR Nicolas, (Montpellier, France)
07. Feb 08
Simon Lønborg Nielsen, (Clapiers, France)
07. Feb 08
Niels Carstensen, (Danmark)
07. Feb 08
Ingelise Kæseler, (2300, Danmark)
07. Feb 08
Elene Nielsen, (Faaborg, Denmark)
07. Feb 08
Laila Olesen, (London, United Kingdom)
07. Feb 08
Irene Eisler, (Tranekaer, Denmark)
07. Feb 08
Anne Rossau, (Skanderborg, Danmark)
07. Feb 08
Niels Vendelbo, (Gudhjem, Danmark)
07. Feb 08
Herdis Stjer, (Snekkersten, Danmark)
07. Feb 08
anne grinsted, (ranum, danmark)
07. Feb 08
Randi Ringtved, (Ringkøbing, Danmark)
07. Feb 08
Jørgen Holst Kjær, (Haarby, DK)
07. Feb 08
Peter Søndergaard, (Nibe, Denmark - DK)
07. Feb 08
Dorte Arp, (Skævinge, Danmark)
07. Feb 08
Karen Boesen, (Brønshøj, Denmark)
07. Feb 08
Poul Hjorth Hansen, (Denmark)
07. Feb 08
Nora Christensen, (Denmark)
07. Feb 08
merete sonne, (sydals, Danmark)
07. Feb 08
Helle Jensen, (Denmark)
07. Feb 08
Mads Korsholm Kristoffersen, (Denmark)
07. Feb 08
Birgitte Gjøtz Petersen, (5932, Danmark)
07. Feb 08
Jacob Nicolaisen, (Roskilde, Denmark)
07. Feb 08
Uffe Matthias Kjems, (København K, DK)
07. Feb 08
Anna Tórgarð, (Føroyar)
07. Feb 08
Jonathan Lilliendal Jørgensen, (Denmark)
06. Feb 08
Asger Mindegaard, (Odense, Denmark)
06. Feb 08
Miguel Padula, (Buenos Aires, Argentina)
06. Feb 08
Gitte Skibye Lorentzen, (København Ø, DK)
05. Feb 08
Balick Didier, (France)
04. Feb 08
Bjarne Kim Pedersen, (otterup, Denmark)
03. Feb 08
Brita hecker, (danmark)
03. Feb 08
Susanne Brandt, (Hellebaek, Danmark)
03. Feb 08
Solange Lohmann Rasmussen, (Denmark)
03. Feb 08
Bo Wolstrup Pedersen, (København n, Denmark)
03. Feb 08
Drevet-Bertrand claire, (france)
03. Feb 08
Bernabeu Dominique, (France)
03. Feb 08
Dortea Albertsen, (København, Danmark)
03. Feb 08
Ms Jerry Newsom, (USA)
03. Feb 08
PETITE fille, (ORANGE, FRANCE)
03. Feb 08
Bente Frandsen, (Damark)
03. Feb 08
Finn Sørensen, (Copenhagen, Denmark)
03. Feb 08
Genser Armin, (Würzburg, Deutschland)
03. Feb 08
Ed Kirwan, (Torrox, Spain)
03. Feb 08
Demoustier Brigitte, (Plaisance du Touch, France)
03. Feb 08
Jens Gunstrup, (Odense N, Denmark)
03. Feb 08
Amalie Victoria Wex, (Gentofte, Danmark)
03. Feb 08
Torill Fredriksen, (Svendborg, Danmark)
03. Feb 08
Reynaud Sylvie, (France)
03. Feb 08
Stine Josefsen, (Brabrand, Denmark)
03. Feb 08
faerber cristine, (deols, france)
03. Feb 08
Louise Ring Vangsgaard, (Århus C, Danmark)
03. Feb 08
Ludwig Hilger, (Germany)
03. Feb 08
Birgitte Kristensen, (Ry, Denmark)
03. Feb 08
Gitte Dehlholm, (Odense SV, Denmark)
03. Feb 08
eduardo soza, (borre, danmark)
03. Feb 08
Frode Steinicke, (Sporup, Danmark)
03. Feb 08
winslow crest, (new york city, usa)
03. Feb 08
Line Andersen, (Copenhagen, Denmark)
03. Feb 08
BAUER Odile, (FRANCE)
03. Feb 08
tina viffeldt, (danmark)
03. Feb 08
Laerke Olesen, (Denmark)
03. Feb 08
Peter Enemærke, (Odense C, Dk)
03. Feb 08
Alice Steffensen Kehlet, (Tommerup, Danmark)
03. Feb 08
GALLIGANI MARTA, (DUBLIN, IRELAND)
03. Feb 08
Ida Klitgaard, (Denmark)
03. Feb 08
Ken Fox, (Bendigo, Australia)
03. Feb 08
Michael P. Zankman, (Phoenixville, Pennsylvania, United States)
02. Feb 08
Laerke Marie Lund Petersen, (Skanderborg, Denmark)
02. Feb 08
Helga BERG, (Lemvig, Danmark)
02. Feb 08
Rikke Axelsen Rudkjøbing, (Vrå, Danmark)
02. Feb 08
Kis baggestrøm Bech, (Odense, Denmark)
02. Feb 08
Jules Aunger, (Mansfield, Australia)
02. Feb 08
Nic Aunger, (Australia)
02. Feb 08
Lerae Kroon, (Grand Rapids, United States of America)
01. Feb 08
Birte Raaby, (Aarhus, Denmark)
01. Feb 08
Autodétermination-Tibet 09/31, (Rabat les Trois Seigneurs, France)
01. Feb 08
Dik Scherft, (Delft, Netherlands)
01. Feb 08
aage kromann, (odense, denmark)
01. Feb 08
Kirsten Salima Bernstorff, (Silkeborg, Denmark)
31. Jan 08
Vibeke Skjølstrup, (Silkeborg, Danmark)
31. Jan 08
Helen Majew, (Copenhagen, Denmark)
31. Jan 08
Niklas Lovschal, (Copenhagen, Denmark)
31. Jan 08
Karin Dorstenia, (Copenhagen, Denmark)
30. Jan 08
Svend A. Christensen, (Fejø, DK)
30. Jan 08
Karina Ellegaard Holm, (Århus, Danmark)
30. Jan 08
Jesper Legarth Qvist, (Hvidovre, Denmark)
30. Jan 08
Eva Ulvan Handberg, (Copenhagen, Denmark)
29. Jan 08
Dominique Vanoutrive, (Tourcoing, France)
29. Jan 08
Mariann Skovgård Andersen, (Værløse, Danmark)
28. Jan 08
Marianne Nielse, (Copenhagen, Denmark)
28. Jan 08
Avelina Ilmkuede, (Vienna, Austria)
28. Jan 08
Petr Jindra, (Plzeň, Czech republic)
28. Jan 08
Luise Klingenberg Christensen, (Danmark)
27. Jan 08
PONCET MHélène, (France)
27. Jan 08
Bodil Jakobsen, (Danmark)
27. Jan 08
Vagn Frausing, (Odense SØ, Denmark)
26. Jan 08
Tania Storm, (Denmark)
25. Jan 08
Marie G Nielsen, (København S, Denmark)
25. Jan 08
Dr. Siria Engelke, (Haburg, Germany)
25. Jan 08
Sarah Zidan, (Copenhagen, Denmark)
25. Jan 08
Poul Damgaard, (DK)
25. Jan 08
Anja Amtoft, (Aarhus C, Danmark)
24. Jan 08
Rasmus Christensen, (Odense C, Denmark)
24. Jan 08
Susanne Jung-Jensen, (Odense, Denmark)
24. Jan 08
tittonel denise, (plaisance du touch, france)
24. Jan 08
Ela Herlet, (Göttingen, Germany)
24. Jan 08
torill fredriksen, (Svendborg, Danmark)
24. Jan 08
Hans-Jørgen Højvælde, (Frederiksværk, Danmark)
24. Jan 08
Christoph Thonfeld, (Trier, Germany)
23. Jan 08
Erik Fischer Mikkelsen, (Odense, Denmark)
23. Jan 08
Condemine Elisabeth, (PARIS, France)
23. Jan 08
Frances Terry Fischer, (Svendborg, Denmark)
23. Jan 08
hedy Valencise, (Frankfurt/Main, Deutschland)
23. Jan 08
Gerda Schmidt-Rohner, (Germany)
23. Jan 08
Ocean Fung, (China)
23. Jan 08
Thorsten Bo Hansen, (Jyderup, Danmark)
22. Jan 08
Lars Fribo, (Denmark)
22. Jan 08
Anne Laulund, (Spøttrup, Danmark)
22. Jan 08
SENTIC Zorica, (CANNES LA BOCCA, FRANCE)
22. Jan 08
DAUWE PAUL, (SAINT RAPHAEL, FRANCE)
22. Jan 08
Anton Johannes Hejl, (Toustrup Mark, Danmark)
22. Jan 08
Helle Wachs, (Faaborg, Danmark)
22. Jan 08
Lise Christensen, (Odense, Danmark)
22. Jan 08
Peter Lundberg, (Låsby, Denmark)
22. Jan 08
laurence perrot, (beausoleil, france)
21. Jan 08
Line Kjærgaard Jensen, (odense, Denmark)
21. Jan 08
Martin Ollivierre, (København V, Danmark)
21. Jan 08
erik høygaard nielsen, (gjerrild, grenaa, denmark)
21. Jan 08
Markus Mauer, (Stuttgart, Germany)
21. Jan 08
Simon Baur, (Röthis, austria)
21. Jan 08
Jacob Wachmann Pedersen, (Bagsværd, Denmark)
21. Jan 08
Tania M. Ruf, (Deutschland)
21. Jan 08
Laila Kristensen, (Denmark)
21. Jan 08
Patricia Jung, (Frankfurt, Germany)
21. Jan 08
Helmut WAGNER, (Bad Fischau, Austia)
21. Jan 08
Andrea von Eichhorn, (München, Germany)
20. Jan 08
Enrique S.Fernandez, (Madrid-Colonia, ESPAÑA-DEUTSCHLAND)
20. Jan 08
Michelle Nadeau, (Longueuil, Québec, Canada)
20. Jan 08
Lilian Kidmose, (Ejby, Denmark)
20. Jan 08
engelmann remy, (hilsenheim, france)
20. Jan 08
Ulle Bjørn Bengtsson, (København V, Danmark)
20. Jan 08
Philippa Williams, (London, UK)
20. Jan 08
Aline Friedmann, (Baden, Österreich)
20. Jan 08
Kurt Pichler, (Neunkirchen, Österreich)
20. Jan 08
Inge Danielsen, (København, Danmark)
20. Jan 08
Suzy Prinz, (Deutschland)
20. Jan 08
Nissa Annakindt, (Daggett, MI, USA)
20. Jan 08
Bente Clausen, (Dyssegård, Denmark)
19. Jan 08
Hans-Joachim KNOLL, (Föprstadt, Germany)
19. Jan 08
Britt-Marie Mogensen, (3700, Danmark)
19. Jan 08
Sidse Bak Kristensen, (Danmark)
19. Jan 08
Betina Thomsen, (Sønderborg, Danmark)
19. Jan 08
Hans Miguel Børsting, (Denmark)
19. Jan 08
Niels Hacke, (Maribo, Danmark)
19. Jan 08
anne borg schjelde jensen, (denmark)
19. Jan 08
Roland Haiden, (Wimpassing im Schwarzatale, Austria)
19. Jan 08
Descour mathilde, (taulignan, france)
19. Jan 08
Bent A. Warburg, (Danmark)
18. Jan 08
Antoine Guérin, (Deutschland)
18. Jan 08
poul nielsen, (denmark)
18. Jan 08
Claudia Ossen, (Birkenfeld, Deutschland)
18. Jan 08
Malte Lerch, (Germany)
18. Jan 08
Martina Dröger, (Bochum, Deutschland)
18. Jan 08
Wolfgang Windhausen, (Duderstadt, Deutschland)
18. Jan 08
Inger Ødman, (Græsted, Danmark)
18. Jan 08
Ea Bernhard, (Hillerød, Denmark)
18. Jan 08
Duncan Wiese, (Almind, Denmark)
18. Jan 08
Maria Tønning Sørensen, (Odense C, Denmark)
18. Jan 08
Shawn Ørgreen, (Odense C, Danmark)
18. Jan 08
pietri veronique, (ajaccio, france)
18. Jan 08
Rasmus Malling Skov Jeppesen, (Århus V, Danmark)
18. Jan 08
Karin Bååthe, (Barcelona, Spain)
18. Jan 08
Henning Koch, (Hillerød, Denmark)
18. Jan 08
allan tyrrestrup, (copenhagen & brisbane)
18. Jan 08
Jacob Hedegaard Morell, (Denmark)
17. Jan 08
Anne-Marie RICHARD, (FRANCE)
17. Jan 08
Maria Seehusen, (Sweden)
17. Jan 08
John Johnson, (France)
17. Jan 08
Maria Rasch Jakobsen, (Denmark)
17. Jan 08
Stéphane GRAVIER, (MODANE-VALFREJUS, France)
17. Jan 08
Vibeke Kvist, (Danmark)
17. Jan 08
Kristine Lyngbo, (Odense S, Denmark)
17. Jan 08
Alain Desouches, (United States of America)
17. Jan 08
Michele Tremblay, (Canada, Canada)
17. Jan 08
Pellé Wilfried, (CHEVANNES, FRANCE)
17. Jan 08
Drevet-Bertrand andre, (france)
16. Jan 08
Marina Winkel, (Søllerød, Denmark)
16. Jan 08
Melle Ginette Cordenons, (Barby, France)
16. Jan 08
Melle Corinne BOURDEL, (Barby, France)
16. Jan 08
Hanny Abel, (Alstrup, Farsø, Danmark)
16. Jan 08
Ulla Blokgaard Delman, (Odense SV, Danmark)
16. Jan 08
Yi-Chun Chen, (Taiwan)
16. Jan 08
Elisabeth Befrits, (København, Danmark)
16. Jan 08
bente aaskov, (danmark)
16. Jan 08
Klaus Eggert, (Humble, Denmark)
16. Jan 08
CECILIA COLOMBRES, (Catamarca, Argentina)
16. Jan 08
Eimear Sexton, (United Kingdom)
16. Jan 08
Lobsang Tubtor, (España)
16. Jan 08
Jan Lund, (Denmark)
16. Jan 08
signe frese, (copenhagen nv, Denmark)
16. Jan 08
Astrid Woollen, (Hellerup, DK)
16. Jan 08
merry roman, (australia)
16. Jan 08
Henrik Flygare, (Assens, Danmark)
16. Jan 08
Niels Julskjær, (Denmark)
16. Jan 08
John Bonnesen Wolff, (Otterup, Danmark)
16. Jan 08
Irena Cristalis, (London, UK)
16. Jan 08
Andi Debel, (København V., denmark)
16. Jan 08
Karsten Hansen, (Denmark)
16. Jan 08
Randi Skulason, (Norway)
16. Jan 08
Mette Puck, (Odense S, Danmark)
16. Jan 08
Kai Arne Armann, (Oslo, Norway)
16. Jan 08
Henning Øhrnstedt, (Odense, Denmark)
16. Jan 08
jette heckmann, (bogense, danmark)
16. Jan 08
Mette Boe Sørensen, (Odense NØ, Denmark)
16. Jan 08
sasja schneider, (skive, danmark)
16. Jan 08
Dorit Pia Christoffersen, (Årslev, dk)
16. Jan 08
Svend-Erik Lien Hansen, (Gilleleje, Gilleleje)
16. Jan 08
Tore Qvist, (Denmark)
16. Jan 08
Richard Madsen, (Søndersø, DK)
16. Jan 08
jonatan bengta, (Copenhagen, Danmark)
16. Jan 08
Hanne Jørgensen, (Odense C, Denmark)
16. Jan 08
Søren Dahl, (Ryslinge, Danmark)
16. Jan 08
Morten Amstrup, (Århus N, Denmark)
16. Jan 08
Anja Schere, (Germany)
16. Jan 08
bjarne b. jørgensen, (danmark)
16. Jan 08
roux marcelle, (Saint Marcel, France)
16. Jan 08
Jens Blirup, (Skanderborg, Denmark)
16. Jan 08
Jon Andersen, (Fakse Ladeplads, Danmark)
16. Jan 08
Phuntsok Dorjee, (Distt. Kangra, H.P., India)
16. Jan 08
Gitte Kamma Andersen, (Odense sv, Danmark)
16. Jan 08
Susanne Krohn, (Danmark)
16. Jan 08
Michael Zittergong Bonnesen, (Copenhagen, Denmark)
16. Jan 08
Sonja Salminen, (Danmark)
16. Jan 08
Jette Lund Pedersen, (Frederikssund, Danmark)
16. Jan 08
Julie Friis Wittrock, (Svendborg, Danmark)
16. Jan 08
Benny Søhave Sørensen, (København, Danmark)
16. Jan 08
Hanne-Lene Hvid Dreesen, (Odense C, Denmarrk)
16. Jan 08
Jeppe Bundsgaard, (Odense M, Denmark)
16. Jan 08
Lasse Markus, (gentofte, Denmark)
16. Jan 08
Gjertrud Helen Hauksdatter Aasland, (Norway)
16. Jan 08
Lars Hauge, (Danmark)
16. Jan 08
Henrik Hjortdal, (Copenhagen, Denmark)
16. Jan 08
Nicholai Valbak-Andersen, (Faaborg, Denmark)
16. Jan 08
Juan Lucero, (Glamsbjerg, Denmark)
16. Jan 08
Mikkel Anders Jensen, (Danmark)
16. Jan 08
Xiri Tara Nielsen, (k-town, DK)
16. Jan 08
Rene Baggesgaard, (Odense, danmark)
16. Jan 08
Rune Dybvad, (holbæk, Danmark)
16. Jan 08
Vibeke Baden Laursen, (Skodsborg, Denmark)
16. Jan 08
Johanne Chortsen Korsgaard, (Frederiksberg, Danmark)
16. Jan 08
Rita jacobsen, (Galten, Danmark)
16. Jan 08
Nanna Wang Carlsen, (København S, Denmark)
16. Jan 08
Tove Andreasen, (Faaborg, DK)
16. Jan 08
suzanne wang, (København K, DK)
16. Jan 08
Patrick Mikkelsen, (Asperup, Danmark)
16. Jan 08
Annette Oddershede, (Svendborg, Denmark)
16. Jan 08
Lotte Pradel, (Jyderup, Danmark)
16. Jan 08
Letz Meerbos, (Netherlands)
16. Jan 08
Bente Sanko, (Odense N, Danmark)
16. Jan 08
jens hagn-meincke, (svendborg, denmark)
16. Jan 08
Alex Bang, (Assens, DK)
16. Jan 08
kim tjellesen, (danmark)
16. Jan 08
isabel payes, (San salvador, El Salvador)
16. Jan 08
Anders Halfdan Nilsson, (København S, Denmark)
16. Jan 08
Morten Schjøtt, (Ryslinge, Danmark)
16. Jan 08
soren stockmar, (silkeborg, denmark)
16. Jan 08
Josef Maria Ipfelkofer, (Augsburg, Deutschland)
16. Jan 08
david roman, (canda)
16. Jan 08
Jesper Bach, (Farsø, Danmark)
16. Jan 08
allan bo jensen, (søndersø, dk)
16. Jan 08
scott pfaffman, (usa)
16. Jan 08
jørgen bjørgren, (danmark)
16. Jan 08
Eva Uldall Lassen, (Odense C, Danmark)
16. Jan 08
Erik Nordberg, (Toftlund, Danmark)
16. Jan 08
Jan Petersen, (Odense M, Denmark)
16. Jan 08
Jürgen Woelk, (Germany)
16. Jan 08
Sigrid Camilla Lyngfjell, (Gentofte, Denmark)
16. Jan 08
Morten Christophersen, (DK)
16. Jan 08
Solvejg Tønning Sørensen, (Odense, Denmark)
16. Jan 08
Emil Sirius Selchau, (Danmark)
16. Jan 08
Bollengier Rémi, (Angoulind sur mer, France)
16. Jan 08
Kazadi-Mwamba Jean-Claude, (Lemba, Republique Democratique du Congo)
16. Jan 08
Manoela Souza, (Florianopolis, Brazil)
16. Jan 08
Anita Lave Wiinblad, (Svendborg, Denmark)
16. Jan 08
steffen goldschmidt, (hillerød, danmark)
16. Jan 08
Soes Hald, (Lystrup, Denmark)
16. Jan 08
Kathrin Hutton, (Germany)
16. Jan 08
Hladysz Muriel, (THENIOUX, FRANCE)
16. Jan 08
Jose Ramon Pedreira Castro, (Dodro, ESPAÑA)
16. Jan 08
SIMON Ermary, (France)
16. Jan 08
Dupuy de la Grandrive Jade, (Gruissan, France)
16. Jan 08
Gunhild Tornfeldt Bentzen, (Bogense, Danmark)
16. Jan 08
Miroslav Grubelic, (Venezuela)
16. Jan 08
Nina Schou, (Faaborg, Denmark)
16. Jan 08
roueille arnaud, (gruissan, france)
16. Jan 08
catena nadine, (france)
16. Jan 08
Lars Henrik Jensen, (Danmark)
16. Jan 08
Elsebeth Hansen, (Odense S, Danmark)
16. Jan 08
Yasiu Kruszyński, (Grudziadz, Poland)
16. Jan 08
Ulla Kristine Brandt, (Esbjerg, Danmark)
16. Jan 08
Tanja Caldecourt, (Gjøvik, Norway)
16. Jan 08
Kirsten Lund Petersen, (Danmark)
16. Jan 08
John Judy, (Savannah, United States)
16. Jan 08
Yvonne Halskov, (Frøstrup, Danmark)
16. Jan 08
Ankenbrand, Elke, (Leipzig, Deutschland)
16. Jan 08
Mitterer Manfred, (Steinakirchen am Forst, Österreich)
16. Jan 08
Allan Høier, (Humlebæk, Danmark)
16. Jan 08
Pasdeloup François, (Lanteuil, France)
16. Jan 08
Kaj Himmelstrup, (Kongens Lyngby, Danmark)
16. Jan 08
Gertrud Hauch-Fausbøll, (Rønne, Denmark)
16. Jan 08
Inge Kring, (Hinnerup, Denmark)
16. Jan 08
Emilie Koors Hoff, (Farum, Danmark)
16. Jan 08
Pascale Ribault, (France)
16. Jan 08
Ole Henrik Willerup, (Holte, Denmark)
16. Jan 08
Kirsten Murhart, (København K, Danmark)
16. Jan 08
Katri Vähäverkkomäki, (Sweden)
16. Jan 08
Mette Deeskamp, (2500, Denmark)
16. Jan 08
Søren O. Jensen, (Danmark)
16. Jan 08
Adele Tomlin, (UK)
16. Jan 08
Pema De Costa, (USA)
16. Jan 08
Ulrich Krenchel, (Svaneke, Denmark)
15. Jan 08
Jesus Garay, (Vitoria-Gasteiz, Euskal Herria)
15. Jan 08
rozenn Frère, (France)
15. Jan 08
Anne L Kiær, (Danmark)
15. Jan 08
Flemming Madsen, (Kerteminde, Danmark)
15. Jan 08
Livia Haulik, (Maribo, Danmark)
15. Jan 08
Sisse Marie Svarrer, (Esbjerg, Denmark)
15. Jan 08
Sean P. Kealy, (Pittsburgh, USA)
15. Jan 08
Lanie Lile, (United States of America)
15. Jan 08
Antonio Segovia Silvestre, (Catalonia)
15. Jan 08
Malte Bang, (Silkeborg, Denmark)
15. Jan 08
Lise Thilo, (DK)
15. Jan 08
BONIFACE Michel, (LIMOGES, FRANCE)
15. Jan 08
Miriam Donna Fevel Russell, (Hellerup, Denmark)
15. Jan 08
Poul Damgaard, (DK)
15. Jan 08
César Usán, (zaragoza, España)
15. Jan 08
Ida Kappel Buhl, (Copenhagen, Denmark)
15. Jan 08
Mette Lethan, (Danmark)
15. Jan 08
Kirsten Høj Jensen, (Melby, Danmark)
15. Jan 08
Josine Elvekjær Legêne, (Denmark)
14. Jan 08
Tibet Info, (France)
14. Jan 08
Jakob Bo Nielsen, (København N, Denmark)
14. Jan 08
Majbritt Kjærgaard, (Denmark)
14. Jan 08
Nicolas Dufour, (France)
14. Jan 08
Heidi Lundby, (Copenhagen S, Denmark)
14. Jan 08
Pauline Drud, (Nr. Aaby, Danmark)
14. Jan 08
André Marie, (France)
14. Jan 08
sebastien corbille, (guenrouet, france)
14. Jan 08
gernez jean-paul, (charlieu, france)
14. Jan 08
azario virginie, (LYON, FRANCE)
14. Jan 08
Jens Christian Nielsen, (Denmark)
14. Jan 08
Esben Enghave Larsen, (Værløse, Denmark)
14. Jan 08
LEGER Jacqueline, (Grenoble, FRANCE)
14. Jan 08
Christine Cibert, (Paris, France)
14. Jan 08
Kasia Szeniawska, (Poland)
14. Jan 08
Sabrina Roussière, (Puget théniers, france)
14. Jan 08
Frank A. Caner, (Miami, EE.UU)
13. Jan 08
durand Suzanne, (Ste Anne, Guadeloupe)
13. Jan 08
Kirsten Kampmann, (Odense M, Denmark)
13. Jan 08
Mona Andreasen, (Stenstrup, Denmark)
13. Jan 08
Tove Eriksen, (V. Skerninge, Danmark)
13. Jan 08
Chloé Maujean, (France)
13. Jan 08
bonnassieux patrick, (Saint Genis Laval, France)
13. Jan 08
Søren Kasper Bentsen, (Middelfart, Danmark)
13. Jan 08
Susanne Johansen, (Hvidovre, Denmark)
13. Jan 08
Boulicot Soraya, (france)
13. Jan 08
Kerstin Kolbe, (Germany)
13. Jan 08
Eskil Juul Elling, (København, Danmark)
13. Jan 08
katrine nordestgaard, (Odense c, danmark)
13. Jan 08
Dupuy de la Grandrive Sylvie, (Gruissan, France)
13. Jan 08
Dupuy de la Grandrive Yohann, (Gruissan, France)
13. Jan 08
Dupuy de la Grandrive Gauthier, (Gruissan, France)
13. Jan 08
Hladysz Sabrina, (Clamart, FRANCE)
13. Jan 08
Ditte Lander, (Copenhagen V, Denmark)
13. Jan 08
Martha Colmenares, (Venezuela)
13. Jan 08
Martin Bülow Arndt, (Kastrup, Denmark)
12. Jan 08
Helle Møller Jørgensen, (Denmark)
12. Jan 08
Carla Juvinya, (Mataró, España)
12. Jan 08
Mogens Thomsen, (Odense, Denmark)
12. Jan 08
Birgitte Hansen, (Odense, Denmark)
12. Jan 08
Schneider Julie, (Toulouse, France)
12. Jan 08
Palle Runer, (København, Danmark)
12. Jan 08
Bettina Lassen, (Denmark)
12. Jan 08
Christine Plesner, (Denmark)
12. Jan 08
Pasdeloup Isabelle, (bourges, FRANCE)
12. Jan 08
THERESE DUFAU, (BOURGES, FRANCE)
12. Jan 08
TROLONGE Dominique, (MOISSAC, FRANCE)
12. Jan 08
Katharina Grøn Brantenberg, (Denmark)
12. Jan 08
Leo Hjorth, (Ringsted, Denmark)
12. Jan 08
Biba Honnet, (Australia)
12. Jan 08
Bo Schriver, (Otterup, Danmark)
11. Jan 08
Signe Schou, (Virum, Denmark)
11. Jan 08
dan hien, (san jose, USA)
11. Jan 08
Dan Baron, (Florianopolis, Brazil)
11. Jan 08
Ole Andersen, (København, Denmark)
11. Jan 08
Elena Aubert, (Guadalajara, Mexico)
11. Jan 08
Martin Lønsmann Hansen, (Denmark)
11. Jan 08
Robert Blackheart Drobek, (Slagelse, Danmark)
11. Jan 08
Henrik Simonsen, (Roskilde, Danmark)
11. Jan 08
Jess Kahr, (Odense, Denmark)
11. Jan 08
Lene Fjord Sørensen, (Århus V, Danmark)
11. Jan 08
Jørgen Elper Hansen, (Millinge, Denmark)
11. Jan 08
Palle Gylling, (Hillerød, Danmark)
11. Jan 08
Ane Bjørn, (København S, Danmark)
11. Jan 08
Jean-Marc Margot, (Menetou-Salon, France)
11. Jan 08
Rie H Rasmussen, (København S, Denmark)
11. Jan 08
Trine Brox, (Copenhagen, Denmark)
11. Jan 08
kalsang namgyal kangrang, (wädenswil, switzerland)
11. Jan 08
Milo M. Schulz, (Skårup, Danmark)
11. Jan 08
Rune Jespersen, (København, Denmark)
11. Jan 08
Susanne Frederiksen, (Danmark)
11. Jan 08
Jampa Yangchen, (Oakland, California, USA)
11. Jan 08
Tove Christensen, (Millinge, Danmark)
10. Jan 08
Elizabeth Chemnitz, (Odense, Denmark)
10. Jan 08
Sofie Christensen, (Værløse, Danmark)
10. Jan 08
søren lilliendal hansen, (danmark)
10. Jan 08
Hicalu Ishiwata, (Denmark)
10. Jan 08
COTTE Florence, (Piegros la Clastre, France)
10. Jan 08
Ebbe Vagn Søe, (Årslev, Danmark)
10. Jan 08
Kristian Wulff Olesen, (København NV, Danmark)
10. Jan 08
Susanne Heiden Pedersen, (Odense C, Danmark)
10. Jan 08
Simone Flensborg Madsen, (Odense SV, Denmark)
10. Jan 08
Gertrud Zovkic, (Duesseldorf, Deutschland)
10. Jan 08
camilla hogtoft, (oslo, norge)
10. Jan 08
pippi ann gimbel, (odense, danmark)
10. Jan 08
Thomas Pålsson, (Denmark)
10. Jan 08
Per Kristian Nielsen, (Oslo, Norway)
10. Jan 08
Line Begby, (Norway)
10. Jan 08
sarah juhl gregersen, (denmark)
10. Jan 08
Sandra Septimius, (Denmark)
10. Jan 08
TINA SUSANNE BUCHREITZ, (HOLSTEBRO, DANMARK)
10. Jan 08
Henrik Lauge, (Odense S, Danmark)
10. Jan 08
Mette Skou Lauridsen, (Odense NV, Danmark)
10. Jan 08
Ann Laura Jordell, (Odense, Danmark)
10. Jan 08
Massimo Schenone, (Italy)
10. Jan 08
mikkel routhe, (Denmark)
10. Jan 08
Anne-Kirstine Mølholt, (Danmark)
10. Jan 08
Hans Glæsel, (Vissenbjerg, Danmark)
10. Jan 08
Sanne Schroll, (Odense NV, Denmark)
10. Jan 08
bent hjort, (danmark)
10. Jan 08
Ra ranunkel, (Odense, denmark)
10. Jan 08
liu qing fang, (Hongkong)
10. Jan 08
Gertrud Latif Knudsen, (Hornsyld, Danmark)
10. Jan 08
Maria Glinvad, (Denmark)
09. Jan 08
David Poupinel, (Copenhagen, Denmark)
09. Jan 08
charlotte backhaus, (copenhagen, denmark)
09. Jan 08
Kirsten Arup, (Arden, Danmark)
09. Jan 08
anne risum stockmar, (silkeborg, denmark)
09. Jan 08
Ulrikke Olsen, (Ringe, Danmark)
09. Jan 08
Thune Kirk, (Odense C., Denmark)
09. Jan 08
Regnar Hansen, (Odense C., Damark)
09. Jan 08
cindy molge, (odense v, danmark)
09. Jan 08
mona dahlquist, (Odense c, danmark)
09. Jan 08
Joergen Bjerring, (vissenbjerg, Denmark)
09. Jan 08
niels julskjær, (Ringe, denmark)
09. Jan 08
Lene Sørensen, (Thisted, Danmark)
09. Jan 08
Amalie Kjær Kristiansen, (København, Denmark)
09. Jan 08
Carme Cornet i Martí, (Púbol, Catalunya)
09. Jan 08
Peter Leth, (Silkeborg, DENMARK)
09. Jan 08
Bodil Gade Ravn, (DK Danmark)
09. Jan 08
Flemming Erslev, (Thisted, Danmark)
09. Jan 08
Johan Dandanell Jensen, (Stenløse, Denmark)
09. Jan 08
joachim galaski, (belgium)
09. Jan 08
Anne Lund Christensen, (Danmark)
09. Jan 08
Helle Dalsgaard, (Copenhagen, Denmark)
09. Jan 08
peder giertsen, (norway)
09. Jan 08
Simon nielsen, (svendborg, danmark)
09. Jan 08
Helena Mikas, (Berlin, Germany)
09. Jan 08
Mikala Ørsnes Jansen, (Denmark)
09. Jan 08
Anna Olivia Bryhl, (København N., Danmark)
09. Jan 08
Förderkreis Rettet die Elbe eV, (Hamburg, Deutschland)
09. Jan 08
Eliane Henriksen, (Købehavn Ø, Danmark)
09. Jan 08
José Luis García Cano, (Madrid, España)
09. Jan 08
Ole Hopff, (Archez, Spain)
09. Jan 08
Ole Steen, (Jyderup, Danmark)
09. Jan 08
Steven J. Legêne, (Danmark)
09. Jan 08
Magdalena Pochec, (Poland)
09. Jan 08
John Licitra, (Howell, NJ, U.S.A.)
09. Jan 08
Grigori Lotman, (Tartu, Estonia)
09. Jan 08
Sanne Mejse Ystrøm, (Denmark)
09. Jan 08
Ole Bentsen, (Denmark)
09. Jan 08
Simon Hoffmann, (Virum, Danmark)
09. Jan 08
Trine Bjerre, (Danmark)
09. Jan 08
Nete Wang Østergaard, (Hørsholm, DK)
09. Jan 08
Jani Foss Jacobsen, (Frederikssund, Danmark)
09. Jan 08
Birgit Gade, (Silkeborg, Danmark)
09. Jan 08
Jette Wiese, (Nivå, Denmark)
09. Jan 08
mette abildtrup, (odense, denmark)
09. Jan 08
Søren Berg Rasmussen, (Finland)
09. Jan 08
Johnstone Sikulu Wanjala, (Kitale, Kenya)
09. Jan 08
Wang chen, (America)
09. Jan 08
Johnny Boesen, (Danmark)
09. Jan 08
Christian Allingham, (hårlev, Denmark)
09. Jan 08
Stine Hakmann, (København Ø, Denmark)
08. Jan 08
Eva Chortsen, (V. Skerninge, Danmark)
08. Jan 08
Mette Schmidt-Nielsen, (Odense, Danmark)
08. Jan 08
Peter Allan Nielsen, (Odense, Danmark)
08. Jan 08
Vibeke Syppli Enrum, (Gudbjerg, Danmark)
08. Jan 08
Helene O. Hansen, (Copenhagen, Denmark)
08. Jan 08
Katrine Mignon, (Nørresundby, Denmark)
08. Jan 08
Lullu Nielsen, (Frederiksberg, danmark)
08. Jan 08
Dr Jocelynne A. Scutt, (melbourne victoria, australia)
08. Jan 08
mette stryhn, (odense sv, danmark)
08. Jan 08
Kasper Lykke Schultz, (København K, Danmark)
08. Jan 08
hanne lindblom, (stenstrup, danmark)
08. Jan 08
Daniel Waterman, (Den Haag, Netherlands)
08. Jan 08
Rie Hedegaard Kristensen, (Odensen M, Denmark)
08. Jan 08
Anja Britt Honoré, (Frederikshavn, Danmark)
08. Jan 08
Mads Holscher, (Svendborg, Denmark)
08. Jan 08
Morten Bo Madsen, (Dyssegaard, Denmark)
08. Jan 08
Eva Kristensen, (Esbjerg, Danmark)
08. Jan 08
Ole Olsen, (Frederikssund, Danmark)
08. Jan 08
Erik Ploug Sørensen, (Denmark)
08. Jan 08
Jens Posselt, (Odense C, DK)
08. Jan 08
mai britt normann, (Raufoss, Norway)
08. Jan 08
Nora Thomsen, (Vinderup, Danmark)
08. Jan 08
Lisbeth Bryhl, (København N, Denmark)
08. Jan 08
Inger Juul Hansen, (Glamsbjerg, Denmark)
08. Jan 08
anders hagedorn christiansen, (copenhagen, denmark)
08. Jan 08
Malene Lindholmer Andersen, (Nørresundby, Danmark)
08. Jan 08
Peter Ellegaard, (Jystrup Midtsj., Denmark)
08. Jan 08
Else Hjort Nielsen, (Svendborg, Denmark)
08. Jan 08
birthe juhl madsen, (danmark)
08. Jan 08
Rasmus Elmelund Nielsen, (gudbjerg, Danmark)
08. Jan 08
Eva Juul Jensen, (København Ø, Denmark)
08. Jan 08
karin juhl hornemann, (danmark)
08. Jan 08
Elisabeth Caroline Lind, (Odense C., Denmark)
08. Jan 08
Lars Bækgaard, (Denmark)
08. Jan 08
Troels Klinke Hansen, (Odense C, Denmark)
08. Jan 08
Axel Manniche, (Danmark)
08. Jan 08
Matilde Marie Ørgaard Christiansen, (Assens, Danmark)
08. Jan 08
Mirjam Juel Petersen, (Gedved, Danmark)
08. Jan 08
Anders Gunnersen, (Solrød Strand, Denmark)
08. Jan 08
Johan Sandborg, (Bergen, Norge)
08. Jan 08
Mette Dahlquist, (Odense C, Denmark)
08. Jan 08
rikke malte borg, (århus v, danmark)
08. Jan 08
Andreas Petersen, (København Ø, Danmark)
08. Jan 08
katrine esther stern johansen, (kolding, danmark)
08. Jan 08
peter amstrup, (værløse, danmark)
08. Jan 08
Marc Woodall, (København, Denmark)
08. Jan 08
Elin Sørensen, (Odense, Danmark)
08. Jan 08
Birgitte Christiansen, (Frederiksberg, Denmark)
08. Jan 08
Kathrine Skeie, (Denmark)
08. Jan 08
Per Rasmussen, (Odense S, Denmark)
08. Jan 08
Karin Grünberger, (Them, Danmark)
08. Jan 08
Mai-Britt Schultz, (Svendborg, Denmark)
08. Jan 08
Ole B. Østergaard, (Danmark)
08. Jan 08
Lis Øllgaard, (Denmark)
08. Jan 08
Lise Kapper, (Denmark)
08. Jan 08
Nils Humano, (Frederiksberg, Denmark)
08. Jan 08
Brian Frandsen, (Kolding, Danmark)
08. Jan 08
Christina Frandsen, (Copenhagen, Denmark)
08. Jan 08
Drude Christensen, (Hareskovby, Danmark)
07. Jan 08
Birgit Skovmand Larsen, (Støvring, Danmark)
07. Jan 08
Solveig Birgit Gjaldbæk, (Agedrup, Danmark)
07. Jan 08
Jens Olesen, (Lundby, DENMARK)
07. Jan 08
June Perkins, (Carindale, Australia)
07. Jan 08
Bent Vedsø, (DK)
07. Jan 08
Jane Eberlein/Samarkand, (Copenhagen, Denmark)
07. Jan 08
Niels-Ulrik Frigaard, (Copenhagen, Denmark)
07. Jan 08
Rune Arleth, (Horbelev, Danmark)
07. Jan 08
Ebbe Hansen, (Otterup, Danmark)
07. Jan 08
Leif Søndergaard, (Odense, Denmark)
07. Jan 08
Claus Kaarsgaard, (Copenhagen, Denmark)
07. Jan 08
anders sune berg, (copenhagen, denmark)
07. Jan 08
Frank Jørgensen, (Danmark)
07. Jan 08
lasse westphal thomsen, (århus C, dk)
07. Jan 08
Charlotte Grum, (Frederiksberg, Denmark)
07. Jan 08
Svante Lyngsie, (Dyreborg, Denmark)
07. Jan 08
Louise Staalsen, (Norge)
07. Jan 08
erik pilegaard, (svendborg, danmark)
07. Jan 08
Berit Valbak, (Faaborg, Denmark)
07. Jan 08
Lis Møller, (København, Danmark)
07. Jan 08
Kaj Dorstenia, (Frederiksberg C, Denmark)
07. Jan 08
Ditte Jakobsen, (Denmark)
07. Jan 08
Jan Schønemann, (Denmark)
07. Jan 08
Magnus Hornø Gottlieb, (Copenhagen, Denmark)
07. Jan 08
Søren Peter Sieg Mørch, (Denmark)
07. Jan 08
Eigil Nielsen, (Danmark)
07. Jan 08
Frede Jakobsen, (Gudbjerg, Denmark)
07. Jan 08
Vibeke Tveden, (Frøstrup, Danmark)
07. Jan 08
Signe Jakobsen, (Svendborg, Danmark)
07. Jan 08
Carola Jakobsen, (DK)
07. Jan 08
bente hovendal, (Copenhagen, Denmark)
07. Jan 08
Trine Hoffensetz, (Danmark)
07. Jan 08
Else Mikél Jensen, (Managua, Nicaragua)
07. Jan 08
Lars Juel Jensen, (Frederiksberg, Denmark)
07. Jan 08
Pia Mariah Hansen, (Faaborg, Danmark)
07. Jan 08
Peter Ric-Hansen, (Frederiksberg, Danmark)
07. Jan 08
Claus Præstegaard, (5260 Odense S, Denmark)
07. Jan 08
tina hammerum kragh, (denmark)
07. Jan 08
Heidi Nygaard Thomsen, (Odense S, Denmark)
07. Jan 08
Bjørn Lylloff, (Sonderso, Denmark)
07. Jan 08
Signe Sveistrup Mortensen, (Egtved, Denmark)
07. Jan 08
Johannes Simonsen, (Odense NV, Danmark)
07. Jan 08
Allan Lindgaard Nielsen, (Børkop, Denmark)
07. Jan 08
Ola Vaagan Slåtten, (Norway)
07. Jan 08
Aase Bak-Nielsen, (Nibe, Danmark)
07. Jan 08
Torben Schneider, (Herning, Danmark)
07. Jan 08
Lotte Blom, (Odense M, Danmark)
07. Jan 08
Peter Rahbæk Juel, (Odense, Denmark)
07. Jan 08
Jess Heilbo, (Odens, DK danmark)
07. Jan 08
Mads Kinttof-Andersen, (Odense, Danmark)
07. Jan 08
Camilla Skjødt, (Danmark)
07. Jan 08
Jan Moosmand, (Odense C, Denmark)
07. Jan 08
Arne Rytz, (Barrit, Denmark)
07. Jan 08
Pernille Pommergaard, (Odense, Denmark)
07. Jan 08
Lucy Williams, (United Kingdom)
07. Jan 08
Ranja Bjerring, (Danmark)
05. Jan 08
Fred Walter Slegt, (Naarden, Netherlands)
04. Jan 08
Frans Theilby, (Denmark)
03. Jan 08
jens christophersen, (Denmark)
02. Jan 08
Sebastian Maklary Jørgensen, (Nørre Søby, Danmark)
30. Dec 07
michele stievenart, (luxembourg)
17. Dec 07
Jimmy Stryhn Meyer, (Luxembourg, Luxembourg)
17. Dec 07
mogens elnif thomsen, (Odense S, denmark)
16. Dec 07
Roger Verhiest, (Antwerpen-Deurne, Belgium)
15. Dec 07
Jakvo Schram, (Antwerpen, België)
13. Dec 07
Kasper Markus, (Odense, Denmark)
10. Dec 07
---
Back to:
Warning: opendir(/customers/thecolororange.net/thecolororange.net/httpd.www/files/): failed to open dir: No such file or directory in /customers/9/f/6/thecolororange.net/httpd.www/index.php on line 205
---
---
17July: Tour de France and TheColorOrange in Narbonne, photos
---
2 July:
Open letter to the participants
of the OG2008 distributed to about 30,000 MPs all over the world.
---

---
Videos and other information about the activities in Hong Kong
---
---
---
---
---
30 April: Make pieces of orange cloth and tie them on to sculptures all over the cities where you live and give moral support to the Chinese democracy fighters.
---
28 April: Declaration

from TheColorOrange team that was refused entrance into Hong Kong

---
TheColorOrange in Hong Kong

26 April to 6 May
See all the latest news and pictures
of our orange activities in Hong Kong
when the Olympic Torch arrives

---
17 April: Olympic Torch will be met

with orange actions when it comes to China
---
28 March 2008

Greek police bans orange clothes
during Olympic Torch Relay
---
The Chinese democracy
movement backs
The Color Orange Campaign
The Hong Kong Alliance, one of the cornerstones
of the Chinese democracy movement has now
decided to join the orange manifestations.
see News
---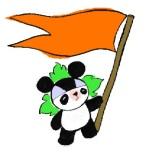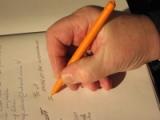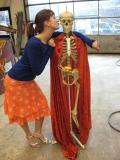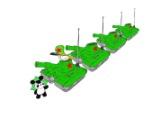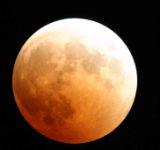 ---