---
Other languages:



Her kan du indvi andre i hvad du har lavet eller overvejer at lave i forbindelse med kampagnen. Du kan linke til din egen blog eller webside.
Vi planlægger at lave en boks her, så man kan taste direkte ind. Men vi har ikke fået den lavet endnu, så har du noget til denne side, må du indtil videre sende en e-mail til: contact@TheColorOrange.net og skrive 'Ideer til kampagnen' i emnefeltet. Vi vil lægge det på nettet så snart vi har tid.
---
Rap star goes Orange
The young female rap star Keny Arkana was wearing an orange T-shirt to one of her concerts in support of TheColorOrange project

---

Orange for Free Tibet
A 3-meters high sculpture made by Gauthier Dupuy in Gruissan as an appeal for human rights in Tibet

---

Kendte i København
I forbindelse med åbningen af OL i Kina pyntede mange kendte i København sig med orange tørklæder. De ville sikre at åbningen af OL ikke kun promoverer Kina som et godt velfungerende og moderne land.

---

7 August: Application for permission to demonstrate in Beijing
We hereby apply for permission to make a number of Orange demonstrations in the special protest zones. We are a part of TheColorOrange.net project, which uses the color orange to put focus on the human rights situation in China.

---

Orange aktion i Alicante, Spanien
Oscar Gimeno og den lokale Orange gruppe har hængt orange flag op i palmetræer.

---

1 juli: Åbent brev til deltagerne i OL2008 udsendt til ca. 30.000 parlamentarikere over hele kloden
Kina åbner den 8. august dørene for et OL i fantastiske omgivelser. Alverdens lande vil sende deres sportsfolk, politiske repræsentanter og tilskuere til Kina for at skabe endnu en global kappestrid mellem verdens atleter. Mange vil bære noget orange.

---

1 july:Kunst gegen Staatswillkür: The Color Orange
Sommerausstellung des Kunstraums unterstützt Projekt von Jens Galschiot .Die Ausstellung läuft vom 1. Juli bis 31. August 2008,im Kunstraum in den Ringstrassen Galerien, Kärntnerring 9-13, 1010 Wien.

---

Orange sommerfugleaktivister på Roskilde festival
Orange workshop, sommerfugleeffekt, uddeling af orange armbånd og underskriftindsamling på festivalen Orange aktivister står klar til at sætte fokus på menneskerettighederne i Kina, når op mod 100.000 festivaldeltagerne fra hele Europa mødes på Roskilde festivalen.

---

15 June: Bitter Orange
A dance show by the association Gymnastique volontaire of Gruissan based on the idea of The Color Orange

---

Underskriftsindsamling: Skriv under for at støtte Mødrene fra Tiananmen og for at vise at massakren den 4. juni ikke er glemt.

---

64 Campaign
Wear the number 64 on your T-shirt to show solidarity with the Chinese democratic movement

---

Isabelle Duffaud supports the idea
"We need to be stronger all together"

---

Crafters support The Color Orange!
As a part of the campaign, crafters (knitters, quilters, crocheters, sewers, jewelry makers, paper crafters and what-have-you) will handcraft items for people to wear at the Olympic Games.

---

Can China ban the color orange - banner

---

Tibetan flags around Mont Blanc
Pascale Ribault from France launches a remarcable project: to put a Tibetan flag on each summit over 4000 m high around the Mont Blanc.

---

TheColorOrangeBanner for your website,
29 april:Martin Rude from Denmark has made this cool flashbanner, you can put it on your website and support thecolororange through publicity.

---

Flemming Erslev støtter The Color Orange
Flemming Erslev har anført information på sin hjemmeside om The Color Orange, hvor han kommer med idéer til brugen af farven orange og har offentliggjort debatoplæg og appeller skrevet på orange papir

---

Marie has written a French blog about The Color Orange

---

Orange Skies
Georgia has written the poem Orange Skies, and on her website she is inviting people to support the campaign

---

Tom Levold has written about The Color Orange in his German System magazine

---

23 April: Go Orange in 2008: An article by Dan Bloom
A Danish artist has launched a global protest campaign against human rights abuses in China using the color orange. It's a brilliant idea, simple and completely non-violent and peaceful. He wants people who attend the Olympics in Beijing this summer to wear orange-colored shirts, hats, neckties, shoes and dresses...

---

21. juni: Aktion på gågaden i Odense og møde på Galleri Galschiøt om Kina, sport, politik og Orange
Fra kl. 18 serveres pølser på grill. Debatmøde kl. 19 i galleriet med Frank Aaen (Enhedslisten), Jens Galschiøt (TheColorOrange), Anja Bollerup-Jensen og Peder Pedersen (tidligere verdensmester i cykling)

---

17 april :OL-faklen bliver mødt med orange aktion når den kommer til Kina
Danskere forbereder sammen med Den Kinesiske Demokratibevægelse orange aktioner når OL-faklen kommer til Hongkong. Mindeskulpturen den 8 meter høje Skamstøtte males orange.

---

14 april : udsendt til maillist. Pennen er stærkere end sværdet
Så er det nu! - du personligt kan gøre en forskel omkring menneskerettighederne i Kina. Hjælp med til at sprede ideen og symbolet 'Farven Orange'. Bland dig lokalt i debatten i dit land, region og by, skriv læserbreve, kontakt pressen, mød op med orange halsklud e.l. til debatmøder, sportsarrangementer og forslå at man i sammenhæng med OL 2008 bruger farven orange.....

---

A beautiful orange poem by Noelene Bishop

---

Mikkel has written a Danish blog about the color orange

---

---

1 April. Help us making Orange actions when the Olympic Torch continues!
After the planned route through Greece the Torch will continue hand-to-hand by torchbearers in different countries around the world. Perhaps you're exactly in the right place at the right time! Here yo'll find the route of the Torch.

---

Anne Risum, Denmark, has some great ideas for artistic orange postcards
Anne is a visual artist from Denmark. Read about her ideas for the campaign

---

Oscar Gimeno has written about the campaign in a English and Spanish blog

---

Tom Levold supports TheColorOrange
Tom Levold has put info on his webpage about TheColorOrange

---

Peace, safety, health and justice...
Marcia Tavernese, visual artist in Canada, sent us an image as her gift to the project. It was created in response and support of the efforts of the campaign

---

Orange, the Color of Oppression
This is what Songshen from Norway hopes for the Color Orange to become. Inspired by the symbolism of the color, he added a link to his own website with descriptions and images about the campaign. Also he has made a video to the Color Orange song, which you can see on YouTube too

---

24. marts: Danskere i Orange aktion under tænding af græsk OL fakkel
Mandag den 24. marts tager et hold på 10 orange danske aktivister til Grækenland for at være med til ceremonien, når den olympiske fakkel overrækkes til Beijings olympiske komité den 30. marts i Athen. Aktivisterne vil iklædt orange påklædning forfølge faklen de sidste 3 dage fra Larisa (28/3) til Athen og sprede ideen om at bruge farven orange som kritik af Kina under OL i Beijing 2008.

---

Poland is in!
A link from Poland with a logo.

---

March 14th: Orange, Orange, Who wants an Orange?
Helena Mikas received a gift of orange bracelets from a contact in Tibet. The color was an idea inspired by our ColorOrange campaign. Read about The Freedom Bracelet in her blog

---

Genocide Olympics
The Beijing Olympics this summer were supposed to be China s coming-out party, celebrating the end of nearly two centuries of weakness, poverty and humiliation. Instead, Chinas leaders are tarnishing their own Olympiad by abetting genocide in Darfur and in effect undermining the U.N. military deployment there. The result is a growing international campaign to brand these The Genocide Olympics.

---

6th March, Color Orange videos on YouTube
Jack Churchward, Florida, has uploaded two Color Orange videos with delicious words and oranges..

---

Olympic Knives
Brian Felde sent this olympic logo, which is set up around the Chinese character for knife

---

Februar 2008, Mandala blog om Color Orange
Charlotte Wulff Kreipke har skrevet om projektet i en Mandalablog. Bloggen har modtaget mange positive kommentarer fra mennesker, der støtter idéen..

---

22. Februar, Madlavning for menneskerettigheder
Eva Szasz bruger Farven Orange i sin mad-blog

---

My Space and The Color Orange
Thune Kirk from Denmark has opened My Space profile for The Color Orange

---

Helena Mikas in Berlin
Blog: Helena Mikas in Berlin. The Colour Orange is calling you .

---

Digte om de 5 olympiske ringe af Bjarne Kim Pedersen
Bjarne Kim Pedersen har skrevet et digt om OL i Kina, orange og de 5 olympiske ringe.

---

Wikipedia skriver om the color orange projekt
Beskrivelse af The color Orange projekte på Wikipedia. Hjælp med at lave en god side på Wikipedia.

---

Inspiration from China: How to find prominent people and organisations ready to support us
---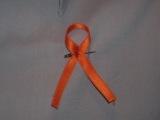 Man kan bære orange bånd, evt. som sløjfe (se billede). En let og billig men demonstrativ løsning (båndet koster kun få kr. pr. meter).
Med venlig hilsen
Flemming


---
Back to:
Warning: opendir(/customers/thecolororange.net/thecolororange.net/httpd.www/files/): failed to open dir: No such file or directory in /customers/9/f/6/thecolororange.net/httpd.www/index.php on line 205
---
---
17July: Tour de France and TheColorOrange in Narbonne, photos
---
2 July:
Open letter to the participants
of the OG2008 distributed to about 30,000 MPs all over the world.
---

---
Videos and other information about the activities in Hong Kong
---
---
---
---
---
30 April: Make pieces of orange cloth and tie them on to sculptures all over the cities where you live and give moral support to the Chinese democracy fighters.
---
28 April: Declaration

from TheColorOrange team that was refused entrance into Hong Kong

---
TheColorOrange in Hong Kong

26 April to 6 May
See all the latest news and pictures
of our orange activities in Hong Kong
when the Olympic Torch arrives

---
17 April: Olympic Torch will be met

with orange actions when it comes to China
---
28 March 2008

Greek police bans orange clothes
during Olympic Torch Relay
---
The Chinese democracy
movement backs
The Color Orange Campaign
The Hong Kong Alliance, one of the cornerstones
of the Chinese democracy movement has now
decided to join the orange manifestations.
see News
---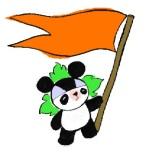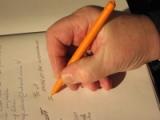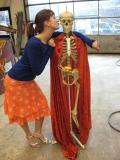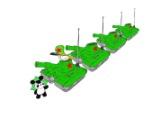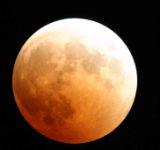 ---