---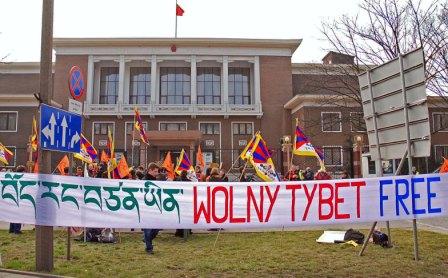 9th March 2008, in front of Chinese Ambassy in Warsaw, Poland there was a peaceful demonstration against illegal occupation of Tibet. The demonstration was organised by activists from Tibetan Program of Inna Przestrzen Foundation to commemorate the 49th anniversary of national uprising in Tibet and to protest against using the Olympic Games in Beijing as political instrument justifying illegal occupation of Tibet and covering human rights violations in this country.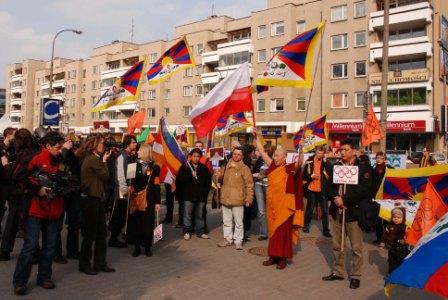 The speeches were made by: Piotr Cykowski from Inna Przestrzen Foundation, Tibetans living in Poland and by Ewa Kedzierska, a secretary of Polish Parliament Group for Tibet. An appeal for solidarity with Tibetans during their march to Tibet, which start 10th of March from Dharamsala in India, was red. The organizers called for joining an international action The Color Orange of using this color for clothing and all sorts of accessories as a symbol of the protest against the human rights violations in China.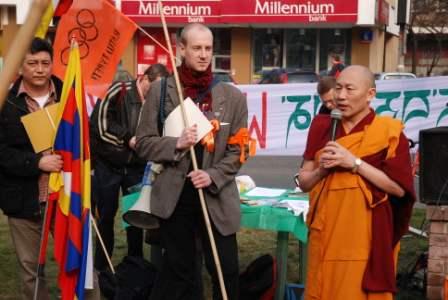 Tibetan national anthem was played and at the end of demonstration a "Free Tibet" shout was raised by everyone.
---
Back to: